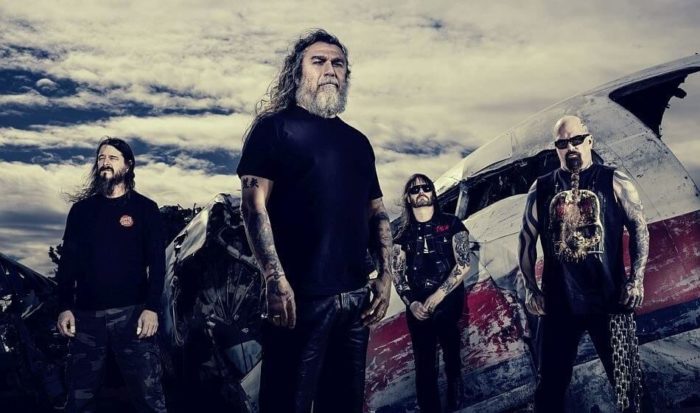 Slayer are booked to play The Tonight Show hosted by Jimmy Fallon this Thursday, July 27th.
The band will be playing "Raining Blood" off Reign in Blood. Network and cable television is truly dying if they can't book anyone more popular than Slayer. Slayer do not appeal to Jimmy Fallon's three second attention span millennial audience who favor tunes that can be reduced to five second commercial jingles for selling candy, cartoons, and adult products. Are Slayer going to debut a new product on a a mediocre later night television program? The band have already made BMX bikes just like Blasphemy made skateboards.
How about Reign in Blood brand tampons for active lifestyle women? Slayer could have a line of thin, sturdy sanitary pads too that female Slayer fans could wear under spandex when they try to collect their child support payments.
Tags: news, slayer, Speed Metal, television