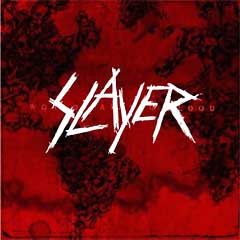 Slayer came out with their latest and we listened, mainly because if someone has once done something great, they have the potential to do it again.
The good news: It's Slayer finding a style they can work with, and it happens to be mostly like their old style.
The bad news: epic song structures and Satanic mythologies are replaced by more literal and verse/chorus constructions.
The summary: It's not old Slayer, but it's better than anything since Seasons in the Abyss.
Read the review for the full story:
Slayer – World Painted Blood review and samples.