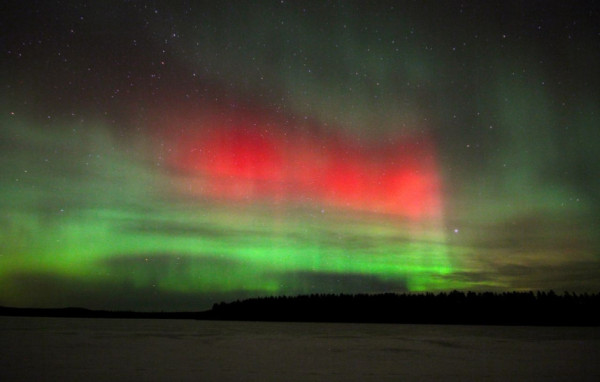 Defining metal has never been easy in part because as time has gone on, all techniques have migrated to just about all genres. For this reason, describing it by loud guitars, screaming vocals and pounding drums reveals very little. Instead, we have to inspect what holds metal together and makes these elements so powerful: its spirit.
Unlike the various popular music genres, metal is not focused on the experience of the individual, but the negation of it. This is metal's nihilism: it destroys the idea of any thing having absolute authority or inherent meaning. Instead, meaning is where it is found, but it must fit within the whole vision of the world, which boots out most of the self-focused material.
As Black Sabbath created the rudiments of the genre, they referred to the dark soundtracks to horror films. In these, there is a fascination with final states. They look toward death, destruction and a mythological-historical view to determine how any human activity fares. This flew in the face of the flower power music of the late 1960s, and brought a dose of dark realism to the debate. But it also brought a sense of epic adventure, swords 'n' sorcery type material, inherited from its pursuit of meaning that cannot be negated.
What emerges from that proto-metal and all (honest) metal since is a focus on triumph and dark love. There is a world of nothingness, swirling horror and eternal emptiness, and then there are those who make something of this. They find triumph in overcoming their limitations to connect to the viewpoint of the mythological-historical, like metal's two largest influences, H.P. Lovecraft and J.R.R. Tolkien. There is a search for that which overcomes our individual situations in life and unites us, a quest for survival itself.
As part of this, metal embraces a dark love. When a pilot flies a military jet high above his homeland, he feels this dark love. At any minute, a single twitch of the stick could bring about unthinkable disaster, death and destruction. And yet those forces must be corralled and used toward positive ends, much as how metal makes beauty out of the loud distorted sounds of guitars and tortured screams of its vocalists. The love is dark because it is not universal nor is it certain; instead, it rests in the ability to do something great in times of degradation.
Dark love is what a hunter feels as he cuts down some prey and not others. It is what a farmer feels as he prunes his trees, or what a king experiences as he leads his forces into battle. It is what great thinkers know, as they look at history and attempt to steer a path between the disasters of the past toward a future force of promise. It is a love that reaches beyond method to goals, and shows individuals how to rise above fear and reach toward something ineffable, with the promise of triumph.
Where metal fails is when it becomes focused on the individual. Songs of protest, or songs of individual karmic drama, do not reflect dark love but a desire for certainty and absolutes. Metal negates these. Instead, it shows us a world of uncertainty and ambiguity where nothing can last, except that which is eternal and larger than the individual. It is this "largeness" that we often fear as humans because it makes us insignificant.
Although most live in fear of these truths, metal harnesses them. It casts aside the devices we have invented to help obscure our fears, and looks into the abyss, hoping to sculpt with nothingness a great work that instead reveals an inner light. This light is not absolute, but derived from the interplay of nothingness and eternity. It is cosmic, mythological, epic and mystical. It is the adventure of life itself.
http://www.youtube.com/watch?v=NuiPsRAz7wc
http://www.youtube.com/watch?v=UlctXgILld4
Tags: Heavy Metal, heavy metal definition, horror movie soundtracks, proto-metal