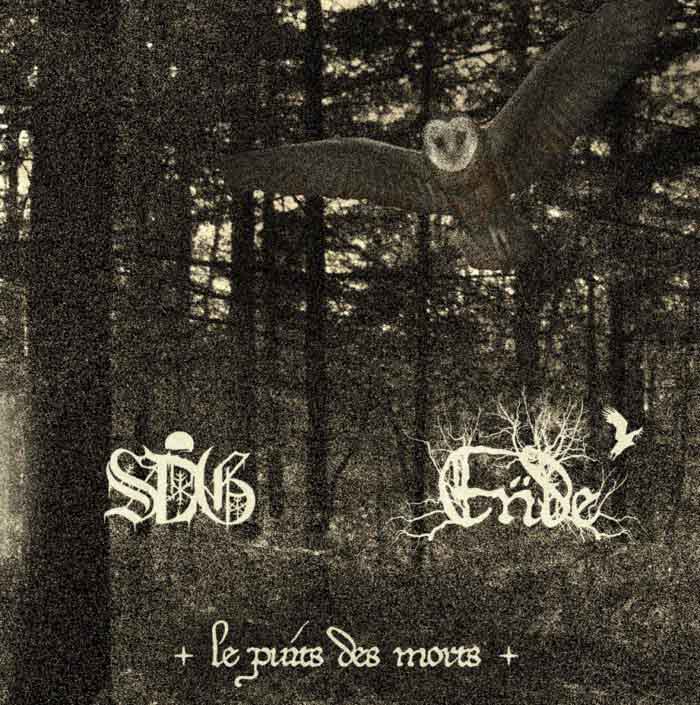 Sorcier des Glaces are having a prolific year. Already having released a new album, the Wizard of the Ices has announced an upcoming split with Ende titled Le Puits des Morts and a remastered reissue of their second album, Moonrise in Total Darkness, on their Facebook page.
Sorcier Des Glaces & Ende "Le Puits des Morts" will be released in September via Obscure Abhorrence Productions! A "split" album filled with darkness, isolation and misanthropy… brand new songs from both bands, exclusive ones. There will be some guests on the title track, "Le Puits des Morts", including Monarque, Nordet (Brume d'Automne), Blanc Feu (Chasse-Galerie, Cantique Lépreux) & I. Luciferia (Ende). A first song will be available by the end of April. Here's the track-listing of this unholy alliance:

SORCIER DES GLACES – Le Puits des Morts
SORCIER DES GLACES – Glaciale Solitude… Dans la Pénombre Hivernale
SORCIER DES GLACES – Dans l'Immensité Blanche de la Plaine
SORCIER DES GLACES – L'Ombre Squelettique du Temps

ENDE – Notre Falaise
ENDE – Sacrifice
ENDE – Call from the Grave (Bathory cover)
ENDE – Fehér Isten
One may listen to Moonrise in Total Darkness on Sorcier des Glaces' Bandcamp and purchase the remastered CD from Galy Records.
Tags: Black Metal, Ende, galy records, news, obscure abhorrence, quebec, Québécois, reissue, sorcier des glaces