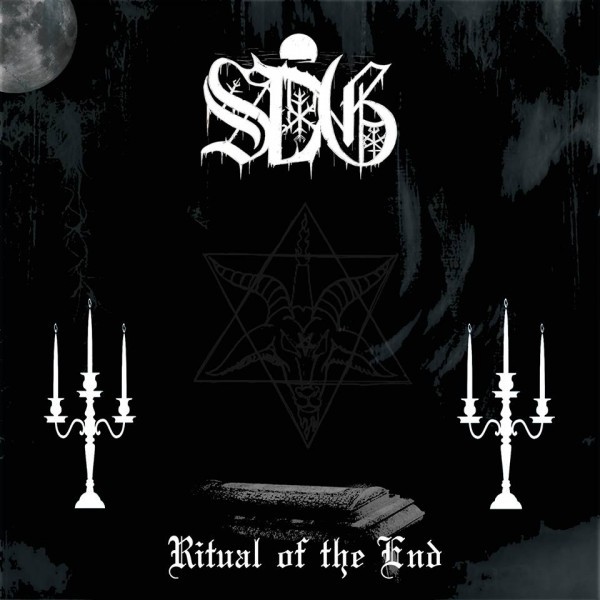 Northern wanderlust black metal band Sorcier des Glaces announces its fifth album, Ritual of the End, to become available shortly through Galy Records. This Quebecois act made a name for itself in the internally collapsing underground by crafting lengthy melodies in windswept melancholic formations, despite the trends of the time which it rebuked.
According to the band, "Sorcier des Glaces strikes back with a fifth full-length album, featuring seven rituals of ice and darkness. Seven blackened hymns of Cold Primitive Metal from the northern desolate landscapes of Quebec. Old school to the bone, yet melodic, powered by a crushing metallic production. Ritual of the End features a cover of the mighty Samael, rightfully chosen from their 1992 album Blood Ritual."
For those who like metal in the spirit of the past, which in black metal is the triumph of the pragmatism of nature over the mental fog of human social good intentions, Sorcier des Glaces offers the spirit of the past without rehashing specific acts or, worse, forming a lowest common denominator out of the aesthetic of the classics to imitate and flog to death. Instead, the band write naturalistic melodies which expand into lengthy songs capturing the dark, solitary, empty and feral mindset of black metal as opposes the neurotic chattering self-obsessed brain of the normal person today. Like past Sorcier des Glaces albums, Ritual of the End will most likely be artistically controversial in that most will flee it, but for those who desire the old school mentality it will be a rare delight.
Track listing:
01. Under The Moonlight
02. Morbid Ritual
03. Snowland
04. The Frozen Sword of Midnight
05. The Sign of the End
06. Macabre Operetta
07. Slumbering in the Dark