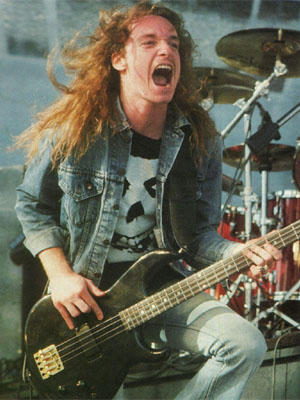 Here at the DMU, one of our goals is chronicling the history of metal, from its dual origins in hard rock & classical music up to its current form of diverse genres. The Heavy Metal FAQ is the definitive tome of metal knowledge; however, one of the best time-tested methods for communicating this information is simply through listening.
Last month, Australian radio program Burning Bitumen presented a 2 hour long aural history of speed metal, from its humble beginnings in '70s hard rock, to the '80s NWOBHM, up to the current state of speed metal which attempts to amalgamate the influences of the past while still striving to innovate.
For those who are new to the genre, those who would rather experience sound than read about it, or those who just want to listen to a couple hours of solid metal; this is an excellent place to begin.
Tags: History, radio, Speed Metal