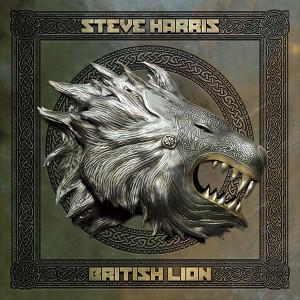 Iron Maiden's Steve Harris will be taking his new solo/side project British Lion out on the road next month, visiting fourteen countries and twenty four cities across Europe starting in Portugal on Feb 21.
Harris comments, "It's fantastic to get out there and once again experience the sheer vibrancy of small clubs with the fans right up front and in your face. I think the fans will enjoy that too. It's exciting, going back to the roots, and it's going to be fantastic. We are taking this to clubs all round Europe – a full club tour, with club shows at club prices, hot, sweaty and loud."
British Lion is Harris' debut solo/side project CD which was released by EMI in September 2012. Alongside him are Richard Taylor on vocals, David Hawkins on guitar and keys, Grahame Leslie on guitar, and Simon Dawson on drums. The 10 track album was mixed by Kevin Shirley, Iron Maiden's longstanding producer, and is both similar to Iron Maiden and taking the characteristic Steve Harris songwriting in new but faithful to influences directions.