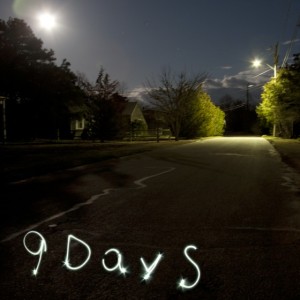 The spin on this one is that it was recorded in nine days, so they gave it the mentally catchy title. Sounds very indie rock, no? That's exactly what this is. Strangelight sounds like a more technical cross between Mudhoney and Sonic Youth.
In fact, I'm baffled as to how this made it into a metal distribution list. It's indie rock. There's not even appreciably more distortion. It's nicely done, with reasonable guitar melodies and vocal support, but it's highly repetitive.
9 Days also illustrates another problem with indie rock which is that all of it expresses a single mood, which is a kind of depression mixed with wistfulness. I guess it seems profound to Tori Amos fans, but to me it just sounds like people who haven't yet learned to approach life like they're alive.
Strangelight do have some interesting influences. In particular, there seems to be an affinity for both British electro-pop and the stream of guitar bands from the 1970s that predated the hard rock and metal explosion. Nothing here is bad, just not particularly relevant.
Tags: indie rock, strangelight