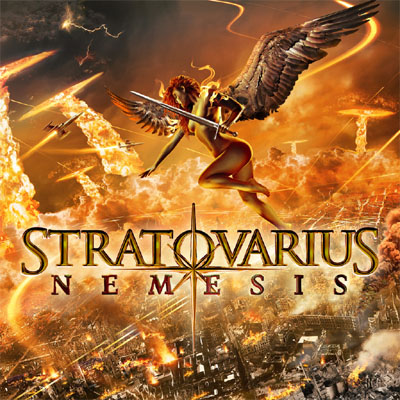 Long ago, back when people mailed out physical promos of albums, I got an album in the mail from Stratovarius. I could tell from looking at it that it was power metal. I put it on the shelf behind the grindcore.
Power metal is interesting. Musically, it's essentially speed metal (just like most "thrash metal"). The difference is that there's some death metal technique, borrowed from Judas Priest's Painkiller, that gives it some heft. However, there's something else about it.
The music uses vocals designed to inspire and take people through a range of emotions rather quickly. It's more like traditional heavy metal, but much more emotional, like Queensryche turned up to 11. There's also something else, and it took me many years to recognize it.
In the American south, we have many gospel music traditions. Gospel music is what happens when you take hymns and treat them like 1920s jazz. They lose the classical music feel, and get more emotional and have a bit more of that "inspirational" feeling.
I'm not saying this is an influence on power metal, only that it sounds that way. This is not new for metal. Early gospel music influences include "War Pigs" from Black Sabbath, which fits the song format nearly perfectly. It's worship music.
As a result of this realization, I had never really been a power metal person. I liked Helstar, sure, because Nosferatu is just a killer album no matter how you slice it. The Maiden/Slayer mix on that makes for almost an ideal form of metal. But when you add operatic vocals…
Stratovarius changed some things for me. For starters, I thought that musically it was quite adept and spirited. I also liked the way its focus on epic topics was in a metal tradition that stretches from Voivod through Atheist. Interesting stuff.
In any case, Stratovarius has released a new single in video form. Generally, their stuff is better than the average for power metal, or for metal at this point, and it's epic enough to fit with the death metal vibe. So check this out, and see what you think.