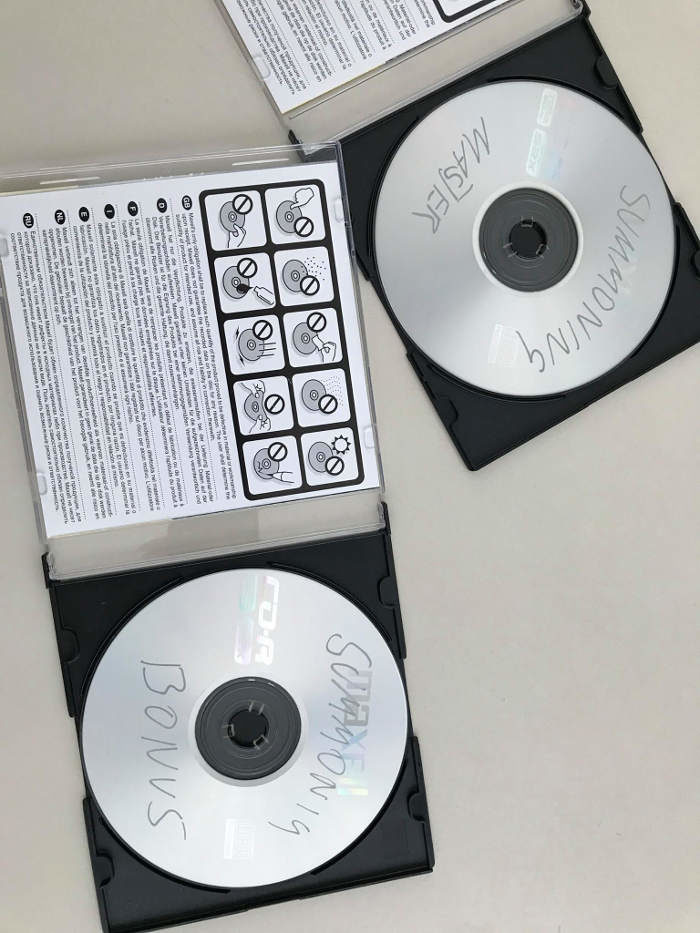 Austrian Black metal Ainur Summoning finished their upcoming album according to a post on their official Facebook page.
The band is submitting their record's master to Napalm Records as a CD-R instead of digitally. The band also submitted a bonus CD for special editions of the upcoming record.
And so it is done …

… as you can see on the photograph, no master files but rather old-fashioned master discs were passed on to Napalm Records. One for the new full-length album, the other comprises of additional material for special editions.
When the year approaches its end, all details will be revealed.

If you wonder why a new Summoning facebook page all of a sudden appeared, the answer is quiet simple. The former site was just semi-official, which means we could post there for some time, but originally, it was a fan page and belonged to someone else.
That cooperation is over now and hereby Summoning and Napalm Records both present this new page as an outlet for all coming news concerning the band and its releases.
Please understand that Protector and Silenius won´t be available to answer each request or communicate frequently with the Summoning army out there, but we will use this medium sparsely to inform you when something worthwhile happens under the fiery eye. In any case, it is here where you will be informed first.
Tags: Austria, Black Metal, Napalm Records, news, Summoning, upcoming album, upcoming release