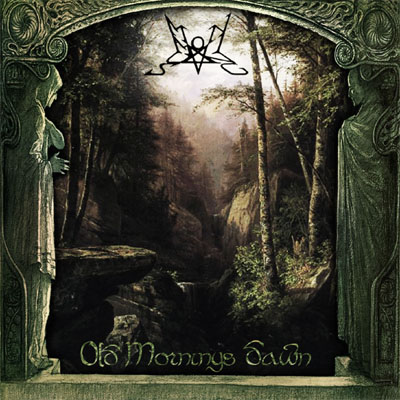 Middle earth sweeping epic metal band Summoning are due to release their next full-length soon. Old Morning's Dawn will follow after a lengthy gap the spectacular and critically-acclaimed Oath Bound released seven years ago.
After black metal fired off its initial salvo by 1995, Summoning rose from a melodic black metal band into their own style, which meshed longer melodies, lush keyboards and backgrounded guitars, Tolkien-derived imagery and softened but rasping vocals. Building on the work of other long-phrase black metal bands like Ancient, early Enslaved and Gorgoroth, but using its own sense of tempo and mood, Summoning quickly became a favorite for many who were searching for a new direction after the underground blazed out with a final peak of intensity in albums like Transilvanian Hunger and Hvis Lyset Tar Oss.
This weighty inheritance would be too much for any band to handle, but Summoning have refined it over the years, first adding more traditional folk elements and then dialing it back to a streamlined metal sound. During that time, they've also fought off accusations of political impropriety and overcome personnel changes and the mercurial black metal scene/market. With their audience primed with the release of the recent movie The Hobbit, Summoning are ready for conquest yet again.