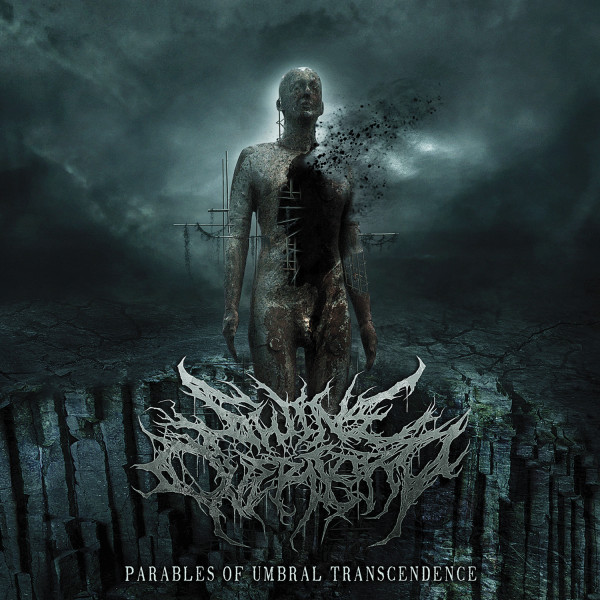 Deathgrind took the guttural percussive sounds of Suffocation and took them to a place previously reserved for grindcore which was the ultra-primitive lower five frets of the guitar spelling out riff codes in a mathematic of recursion. Swine Overlord inherits this style and tries to give it as much life as possible despite a genre convention being simplistic repetitive vocal rhythms doubled by guitars.
The band keeps their focus on two predominant rhythms per song and works out several textural riff variations for each, then adds a series of pull-away riffs that serve as both break and transition. Ultimately songs remain in roughly the same cycle which they interrupt for effect. Vocals will take most of the focus of the average listener here and are executed in deep bass croaking expulsions that form the primary rhythmic instrument and through inflection cue mood. The problem with this approach is that it emphasizes very basic, almost-sing song rhythms. Vocals bear a passing resemblance to not only Cannibal Corpse but Infester in their tendency toward flared enunciation.
Guitars take a straightforward approach with occasional squeals and breaks but essentially non-stop blasting grindcore-style riffs or percussive speed metal-styled riffs that ride an E chord into a reductive cadence. The challenge to this band comes from the style itself: deathgrind has no rules but by its sonic conventions limits itself to a few general approaches and while Swine Overlord can make these interesting on first listen, Parables of Umbral Transcendence may not appeal to anyone but dedicated listeners of this sub-genre.