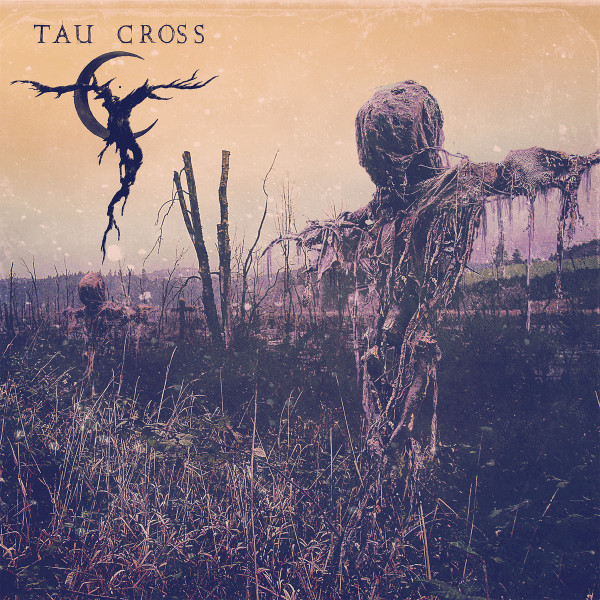 All-star metal/punk band Tau Cross — with members Rob "The Baron" Miller from Amebix on bass/vocals, Michel "Away" Langevin on drums, and members of Misery on guitars — has released the first single from its upcoming album Tau Cross. The single, entitled "Lazarus," shows the style of this new band.
The band describes its sound as "the natural evolution of Miller's work in Amebix," and "Lazarus" bears this out — with one important detail that most forget. Amebix continued its evolution recently with Redux, which showed classic Amebix tracks with a Metallica Ride the Lightning treatment paired with atmospheric and ancient tribal sounds. Where Tau Cross picks up however is after Amebix Monolith, which sounded like old Amebix run through a filter of AC/DC and Motorhead. "Lazarus" returns to that point but brings to bear the full technical power and songwriting wisdom of these experienced composers.
Death metal fanatics may be hoping for a version of Amebix No Sanctuary or Arise with more technical instrumentation, but Tau Cross takes a more heavy metal approach but updates it with the high-intensity rhythms of punk and then a unique songwriting approach that can only be described as spirit or intent more than technique: a cosmic metaphysical outlook much like that of Tangerine Dream paired with a Celtic tribal feel that would make Absu drool. The problem that Miller and Away face in their "day job" bands of Amebix and Voivod is that those bands have already made a name for themselves in crust hardcore punk and progressive heavy metal already, and those expectations bestow too much baggage for material in another direction to be released under those names. So far, "Lazarus" is the only track released and it shows only a small slice of what Tau Cross will be, but there is promise in this continuation and outgrowth of the Amebix concept to a new level.
Tags: amebix, celtic metal, crust, Crust Punk, crustcore, Hardcore Punk, Heavy Metal, michel langevin, misery, progressive heavy metal, progressive metal, rob miller, tau cross, tribal rhythms, Voivod