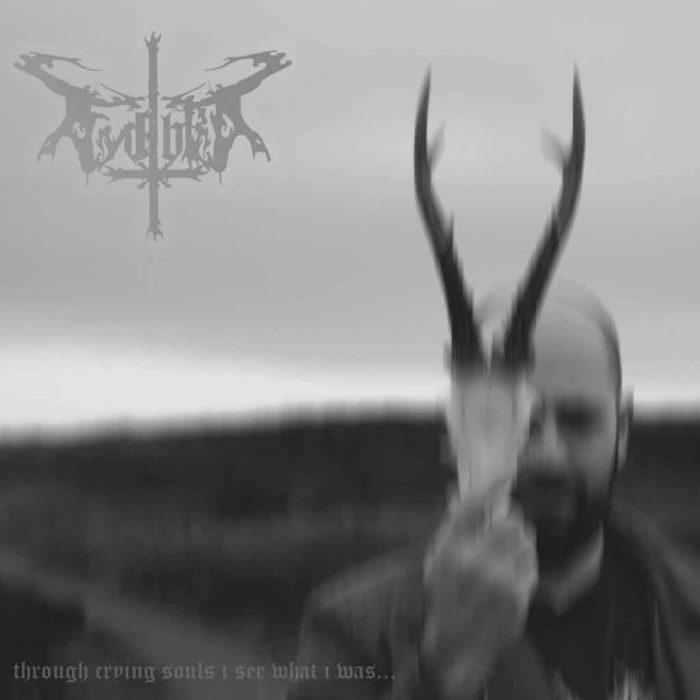 Italian late-1980s style proto-black metal (Morbid, Venom, Tormentor, Goatlord) at its core, Tenebra speeds up the process somewhat and incorporates 1990s black metal of the Teutonic and Nordic varieties, eschewing the traditional melodic approach of Southern European bands for an advancing front of sawing riffs, using these to produce the backdrop for the slow emergence of atmospheric melody which stays minor-key without getting maudlin.
Fans of primitive black metal will appreciate the genre-faithfulness of the music, even if the bizarre album title of this 2007 album soon to be released by Cult of Parthenope records confuses the issue, which avoids any of the emo-style self-pitying melodies or ambiguous semi-dissonant chording. Instead, you get something like an ancestor of Mayhem: solid riffs, developing to revelation of melody, with vocals along for the ride instead of getting in the way.
Through Crying Souls I See What I Was, originally a cassette-only release, will see re-issue on September 5, 2020, on CD and digital formats. Like many attempts to rediscover the core of metal, it may have gone too far into the past, but by staying true to itself even as expressed through a mixture of its influences, it avoids becoming a slave to "inventing a new style" and finds its clearest voice through the enjoyment of this style by its musician, one-man black metal generator Lord Memory.
Tracklist
1. Intro
2. Tenebra
3. Phlaegrea
4. Eternal Rest
5. Dancing Souls
6. Ode
Tags: Black Metal, cult of parthenope, tenebra