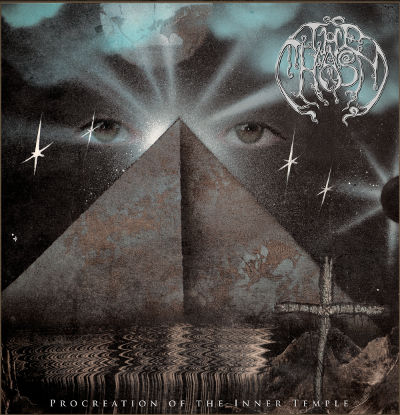 VIC RECORDS has signed a license deal with the longest running and most respected Death Metal act from Mexico THE CHASM and LUXINFRAMUNDIS PRODUCTIONS for the European releases of the reissue of their legendary Procreation of the Inner Temple debut album from 1994.
The CD will also include their complete 1993 demo, rare pics and extensive liner notes from Olivier 'Zoltar' Badin. In addition, VIC RECORDS will release a new exclusive repressing on digipak of their very well received and most recent album Farseeing the Paranormal Abysm, which was originally released on a limited edition by LUXINFRAMUNDIS PRODUCTIONS in 2009 and mainly available in North America and sold out for close to 2 years.
VIC RECORDS will also release the second album of Mexico's most underrated occult killer act SHUB NIGGURATH! Their second full length album A Deadly Call from the Stars comes also as an exclusive limited edition digipak. Previously released on THE CHASM's front man Daniel Corchado's own label Lux Inframundis Productions in 2011, it was limited to 500 copies, and sold out in 5 months.
The cooperation between LUXINFRAMUNDIS PRODUCTIONS and VIC RECORDS will also lead to the release of the second solo album by THE CHASM's vocalist / guitar player / composer Daniel Corchado: MAGNUM ITINER INETRIUS, this new album will be conformed of 12 compositions of epic 60+ minutes of atmospheric, experimental yet dark and melodic instrumental metal!
Finally some words from THE CHASM founder and front man Daniel Corchado (ex-CENOTAPH (Mex) and ex-INCANTATION):
"I'm proud to announce and confirm the license/cooperation deal we have signed with long time The Chasm believer Roel and his label Vic Records (responsible for releasing early classics by bands such as Hammerfall, Katatonia, Crystal Age, October Tide…) for the new limited pressings of Farseeing the Paranormal Abysm, Procreation of the inner temple and Shub Niggurath's A Deadly call from the Stars, this new venture was mostly planned and materialized with the European supporters in mind, based in the Netherlands, with the network and distribution VIC posses, this releases will available in a more practical and easy way for those believers looking to add this albums to their collections. In related news, the new Magnum Itiner Interius album will be released in Europe by Vic Records as well, Luxinframundis will be in charge of the American edition of this epic instrumental caravan.
Chicago, May 2012."
For more information and ordering, contact VIC RECORDS.