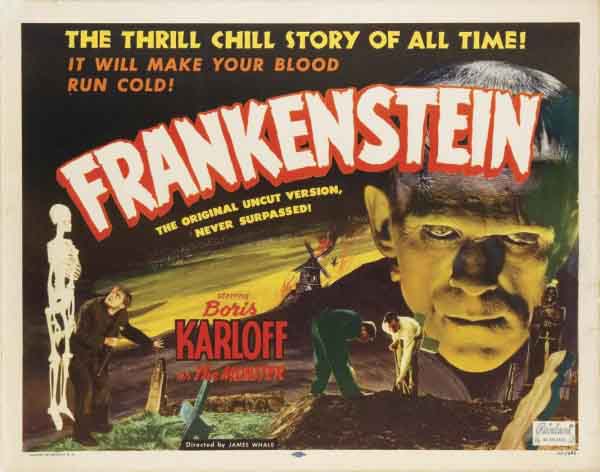 Apparently Kirk Hammett's Fear FestEvil went off without a hitch, bringing together metal fans and horror movie fans in a celebration of movie artifacts, horror movie personalities and metal bands saluting their favorite genre of film.
The festival featured performances by Exodus, Death Angel and Carcass, but also had as guests Kerry King (Slayer), Scott Ian (Anthrax/SOD), Doyle (Mistfits) and of course Hammett (Metallica) himself. In addition, you could meet movie legends like Boris Karloff's wife and son, the man in the Godzilla suit Haruo Nakajima and a number of a directors and actresses from horror movies over the years.
The most interesting quote of the day however came from Hammett himself, who outlined the reasons for the relationship between metal and horror movies:
"There's a lot of horror elements that have been used in heavy metal for a long time ago. I mean, Black Sabbath was named after a movie. And that was the amazing thing. I was a horror fan and then I became a music fan and then I discovered hard rock and heavy metal and I'd see all these little pieces of imagery or song titles or lyrics borrowed from horror films throughout all these heavy metal bands. They're made up of the same ingredients. For me, a good horror movie is fun, dynamic, exciting to watch, peaks and valleys. A good heavy metal song, for me, is the same way — exciting to listen to, peaks and valleys, really fun and energetic."
This leads to the broader question of the connection between metal and horror movies on an artistic level. While many writers have focused on the economic connections, shared fanbase, or similar aesthetic, few have analyzed the question as Hammett has by showing how the two gesture in artistically similar ways. But this resembles statements made by Black Sabbath about the invention of early metal:
One day I thought that it seemed strange that a lot of people spend so much money to see scary movies. Nobody really wanted to listen to us, so we decided to play slightly scary music. We liked it and, yeah, that's how it all got started. That's the story of Black Sabbath.
As many commentators have noted, Black Sabbath came out of the late 1960s when "flower power" was still in full flourish. The band wanted to inject a note of darker reality into the notion that one could simply peace out and all would be well. In the world that Black Sabbath introduced, darkness was preeminent but invisible, much like the threatening characters in horror movies who owing to their supernatural or psychotic states can never be pinned down and isolated.
Over the years, metal has cemented its relationship with horror films with lyrical and topical allusions aplenty. As various other cultural movements run themselves over cliffs like drunken parties touring the countryside, and yet metal (and horror films) endures, it might make sense to wonder if those who see the darkness were correct after all.
Tags: Heavy Metal, horror movies, kirk hammett, metallica