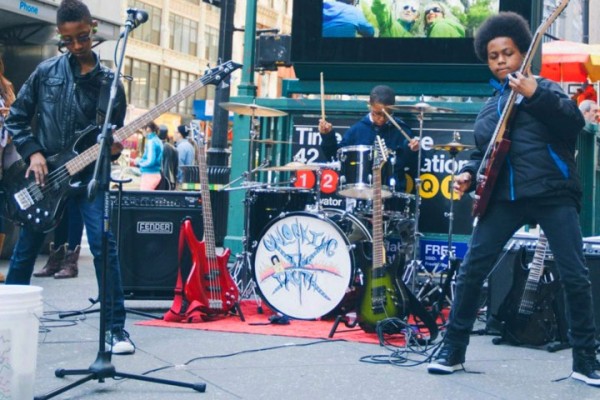 It happened in the mid-1970s, then the early 1980s, then the early 1990s, and now it's happening again: underground metal is splitting away from what the mainstream will tolerate. Except that now the window has moved so that mainstream metal includes many things once reserved to the underground.
The rise of "cute metal" exemplifies this condition. "Cute metal" is any metal that you cannot admit in public that you do not like, because to do so would violate an assumption of its innocence or moral defensibility. Cute metal does not make you like it because of the music. Cute metal makes you "like" it because of the social focus on it, and because not liking it would appear to others to be cruel on the level of kicking kittens.
History will record the progenitors of "cute metal" as saccharine concoction Babymetal (which you must like or you hate preteen girls). With the rise of Unlocking the Truth, cute metal goes into overdrive (and you must like it or you hate black preteens). The term "cute metal" and the picture come from the second article.
This situation occurs any time metal becomes popular enough that there is financial incentive to turn it into a product. Speed metal like Metallica originally shocked and offended plans, but once people saw their girlfriends toe-tapping along to "One," a new market formed. Next stop: "Enter Sandman," which is so mellow that you can play it at your high school and adults will say how cute it is and how it reminds them of their own youths in the turbulent 1960s. Old people music.
Cute metal takes the same position. Wouldn't it be nice to have underground metal that you could play at your desk at work, or show around at the neighborhood watch meeting? Cute metal offends no one; in fact, it is offensive to dislike it. You must join the herd and buzz with the hive about how precious it is, how unique it is, and how different it is… in fact, you can buzz about anything except its musical qualities, which are forgettable.
Emerging from this will be a new notion of what it is to be underground. It will operate on the converse idea of cute metal: the underground distrusts whatever "most people" think is a good idea, because most people are always wrong. They indulge in fantasies and look at the surface instead of the underlying structure, and use those visions to socialize instead of experiencing a more intense vision of reality. But in the meantime, cute metal presents another twee abomination to dodge when it comes on the radio.
Tags: core, cute metal, fun, mosh, trends