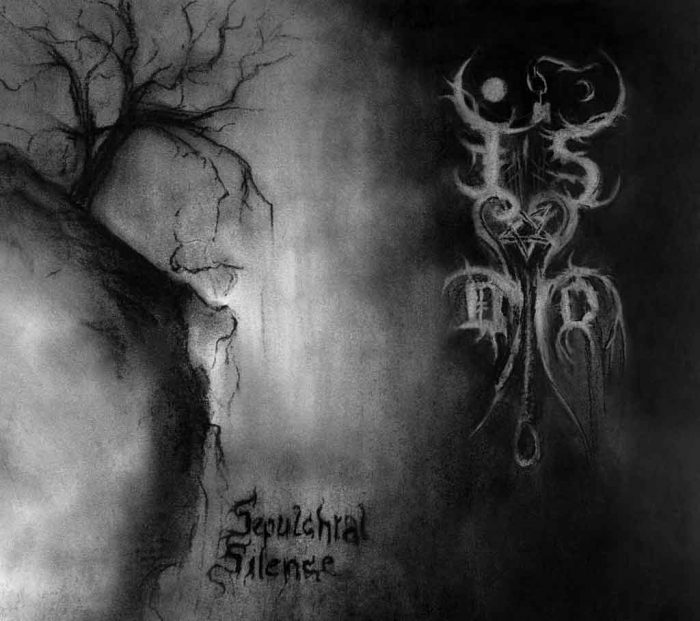 Underground metal musicians have always intensely observed ambient, no-classical, and avant-garde genres. Recognizing the same desire to merge the ideals of classical composition with modern technology and popular song structure, some merge these strands in their own metal-based music.
Debut album from Estonian band Thou Shell of Death, Sepulchral Silence drives itself with the keyboard through a duality of background arpeggios, alongside simple single-tone sequences which generate the main melody of each track. Tempi fit between the plodding pace offered by orchestral doom bands and more upbeat neo-medieval black metal, staying within the realm of death/doom metal that preserves the structure of that genre without incorporating melodic variation. Harmonically logical, the band is more learned in its composition than the typical death/doom band, though more in the sense of ambient or pop music than classical music; as guitar chords and vocals follow the same line as established by the keyboard, rendering them mostly as accompaniment devices.
This produces a result that is easy to comprehend and appreciate, but misses the full weight that a more varied and diverse album would have produced. Tracks are difficult to individually distinguish and due to its melodic uniformity, Sepulchral Silence is well suited for background music perhaps while writing a work of fiction, but for listening for its own sake it does not evoke any lasting sensation beyond a mild but indistinct appreciation.