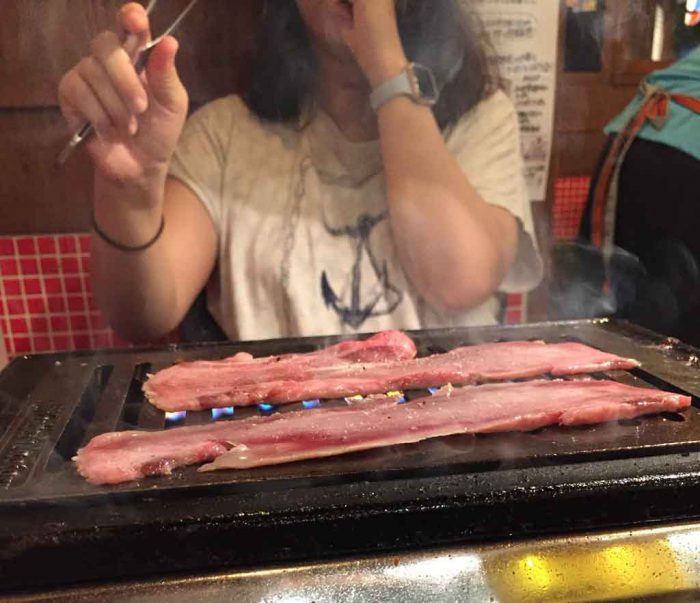 As a television turned to a news channel blares apocalyptic warnings nearby, Marion Allen keeps her focus on something more immediate: carefully cooking the thick strips of pork-like meat on her outdoor grill. "Everyone was so divided, by politics and race and class or whatever, so we decided, why not just eat them?" she says brightly.
Experts have long recognized the inherent instability in the American approach of pluralism, or accepting multiple points of view as equally valid and true, because of its tendency to create many special interest groups vying for control. This causes political, social, and religious division and usually brings about revolution.
Marion's husband Dave, a burly man with a warm smile, joins her at the grill. "The city was burning, we have nothing in common anymore, there's no law enforcement, so I thought, well, let's go back to the rule of nature, red in tooth and claw, so I shot them and then we all sat around gutting, skinning, and prepping the carcass."
Their Foreman grill sizzles with hot steaks taken from the upper thighs, arms, stomach, and buttocks of rioters. Marion Allen explains further: "We heard this crash and saw these people all in black running past, and so I told told Dave, 'Get the shotgun, they're here!' But then we figured, if we're going to shoot them, we shouldn't let the meat go to waste."
A small block party forms, with children filing across the lawn for the bacon-style and bratwurst-style meats that the Allens have prepared. "Probably cleaner than the crap you get in the grocery store anyway," says Dave. "No preservatives, and we cut the heads off first so you don't get Tay-Sachs or some prion disease."
Area Constable John Miligrau shrugs when asked about the outbreak of cannibalism in his small suburban hamlet. "I ain't seen nothing," he says. "I'll let you in on a secret: my career lives or dies based on the numbers. Reported crimes are way, way down and I haven't seen any bodies."
He rolls his eyes with a warm smile. "I guess the evidence got flushed, just not in the usual way," he says with a laugh, peeling off to patrol the streets that once again ring out with the delighted cries of happy children.
Tags: antifa, cannibalism, law enforcement