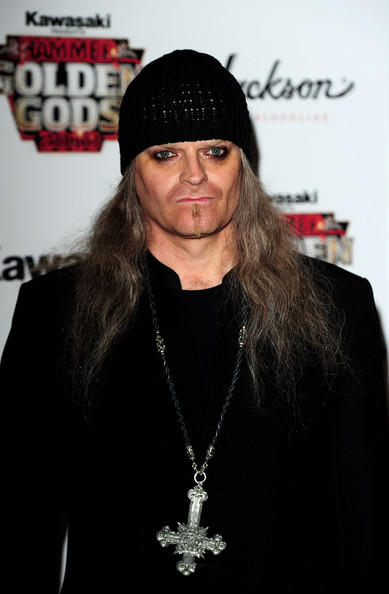 Tom G. Warrior gave an interview to Zero Tolerance magazine where he shed light on why Celtic Frost and most other death and black metal bands do not own the rights to their own music, his problems with Noise Records, what was changed for the 2017 reissues that BMG recently put out, and why he eventually pulled his liner notes and endorsement.
What sets these reissues apart?

"We remastered everything, including all the bonus tracks. I also submitted a lost mix of the song 'Visual Agression' from the 1985 period of the band, something which had been lost but we managed to track it down. I also furnished them with a ton of rehearsal tracks from the Morbid Tales period, of which we selected the best ones. I did this along with V. Santura of Triptykon at his studio – he's a fantastic engineer, of course. We were very respectful with this material, we didn't push it to the wall, we didn't change anything. What we did was take the sound and get the most out of it with today's technology. We also fixed some of the problems arising from the age of the tapes. I personally believe that the remasters of the tracks are the best versions that have ever existed.

I furnished also tonnes of memorabilia and photos from my archive that I have amassed. And I also gave them liner notes that Noise had discarded in the '80s because they thought they weren't worthy. I dug those up again, and then of course I wrote new liner notes. Plus I furnished them with a multi-page concept of the reissues from the remastering, layout, additional tracks – every detail right up to the promotion of the albums. They didn't really have to do anything. Because we'd wanted to do this for many years, I had a PDF booklet on my computer about of the albums and they were able to proceed using this.
Read the entire enterview at Zero Tolerance Magazine's website.
Tags: bmg, celtic frost, censorship, interview, news, noise records, reissues, remaster, tom g. warrior, zero tolerance magazine