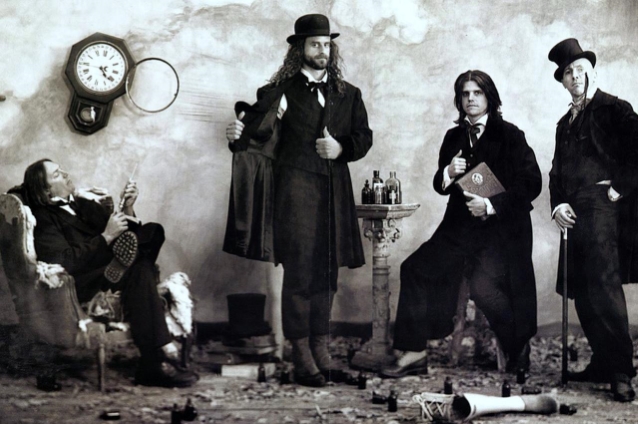 On Sunday May 5th, mega-popular hard alternative / prog-influenced esoteric psychedelic rock act Tool premiered two new full songs during the opening performance of their Summer 2019 tour.
These tracks — "Descending" and "Invincible," the former of which the band had already been playing live in an abridged instrumental form for the past few years — are the first new material the band has released since 2006.
These pieces are of course the first public snippets of the band's upcoming fifth album which apparently finished recording last year, mixing/mastering early this year, and is expected to be released August 30.
With quite possibly the single most infamously obsessive fanbase in all of Rock Music to the point that the "obnoxious/cringe Tool fan" is one of the most well-known commonly derided archetypes amongst contemporary music fans in general, as well as generally being darlings of the large rock and metal publications, this release of Tool's first album since George Bush was president and cellphones/"social media" became culturally ubiquitous is unquestionably going to be the most intensively covered subject among the rock and "metal" world throughout the year of 2019.
Expect in the upcoming months for the possibility of articles covering developments in this new album from perhaps a slightly different perspective than the Mainstream Eye, as well as focusing on the generally peculiar qualities of this act both musical and otherwise…
Tags: 2019, hard alternative, progressive rock, psychedelic rock, tool, USA