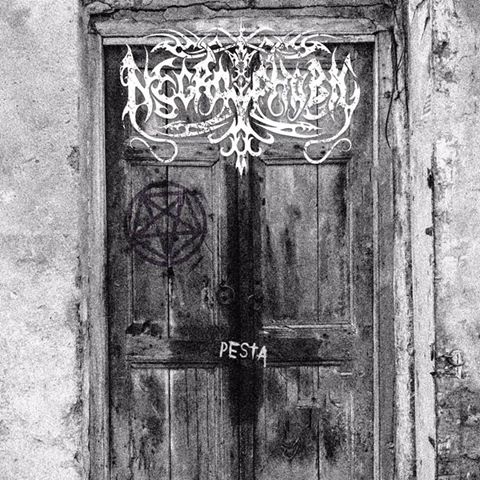 Necrophobic have an upcoming 7″ single coming out on Century Media August 11th. "Pesta" is the new a-side song while the b-side is a rerecording of a demo track originally from 1990, "Slow Asphyxiation". The cover sucks but "Pesta" marks the return to the band of The Nocturnal Silence vocalist Anders Strokirk.
The Swedish blackened death metal legend NECROPHOBIC is about to return with its eighth studio album and as a first preview presents the brand-new song "Pesta" plus a re-recording of "Slow Asphyxiation" on this strictly limited 7inch. Fronted by Anders Strokirk, who sung on the band's 1993 debut album, NECROPHOBIC currently also consist of Sebastian Ramstedt (guitars), Joakim Sterner (drums), Alex Friberg (bass) and Johan Bergebäck (guitars), and this single bears all the trademarks of their sinister, aggressive yet melodic sound.
"Pesta" can be pre-ordered from Century Media here.
Tags: Black Metal, cash grab, century media, century media records, death metal, necrophobic, single, Sweden, vinyl