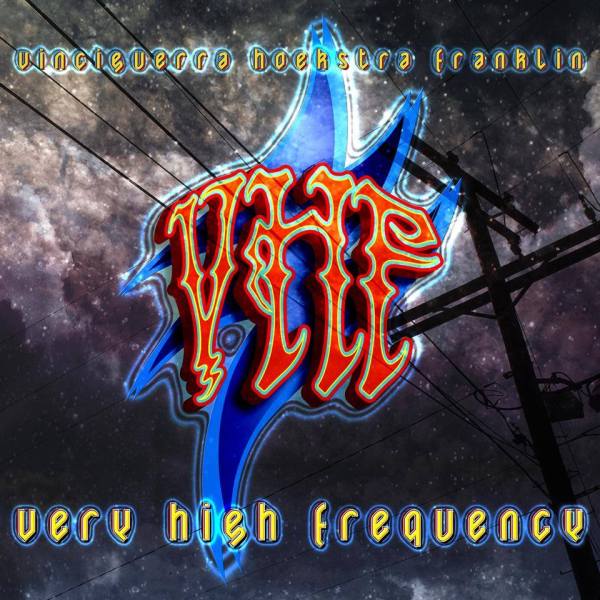 Composing in the tradition of Joe Satriani and other post-1970s guitar instrumentalists, VHF crafts technical shredder guitar and works in a jam bass with fretless bass and sparse but adept rock drumming. In a genre that has of late drowned in punk/jazz/metal hybrids, this expansion on the modern form of guitar instrumentals brings a fresh attitude.
Songs build around melodies which loop gently into verse and chorus with enough space to give the band time to elaborate which they do in the tradition of musical virtuosos since the earliest days of rock but temper their jazz influences with a wide range of rock and progressive ideas. The songs are sparse in form with the melody carving out plenty of room for improvisation in the Satriani style (think Surfing With the Alien, the quintessential modern shredder album) and this, with some latent 1980s jam band overhang, saves the band from falling into the relentless technicality without content — basically regurgitating books of licks and theory — that blights music at this time.
VHF (short for Vinciguerra Hoekstra Franklin, the names of the musicians) may not change the world, but they seem to be on the forfront of change by resurrecting this older style and giving it new life. While shredder guitar died an ignominious death in the early 1990s for being vapid, it also inspired a wide range of instrumental acts, and VHF re-incorporates those influences. This is noisier and heavier than its 1980s equivalent, with heavy bass that calls to mind Budgie, but these songs aim to be predominantly instrumental and to keep our attention with a strong lead rhythm guitar voice.
Unlike the modern counterpart, which uses the carnival-music-style post-hardcore randomness aesthetic to allow it to drop in widely varied riffing to make an incoherent mess, VHF focuses on songs that flow together as much as the foot-tapping guitar classics of the 1970s but without vocals to guide them (except sparingly). Each song has a distinctive melody and improvisation keeps in a range that complements that underlying idea, which means that like a good jazz tune, these songs build on the progression and bring out the flavor of it without lapsing into repetition or randomness.
One track experiments with vocals and weakens the song as a result, even if the vocals are whispered/rasped in a way that avoids the dense cheese of most rock vocals. The power of VHF lies in its articulate guitar and intense rhythm section which keep this music from lapsing into airy Berklee land. Within that framework, the band explore a wide range of styles in world-music fashion but carefully adapt each to their formula. If instrumental music got closer to this, it would restore some listener faith and interest in what now is a bubble just beginning to pop.
Tags: Instrumental, joe satriani, technical, vhf