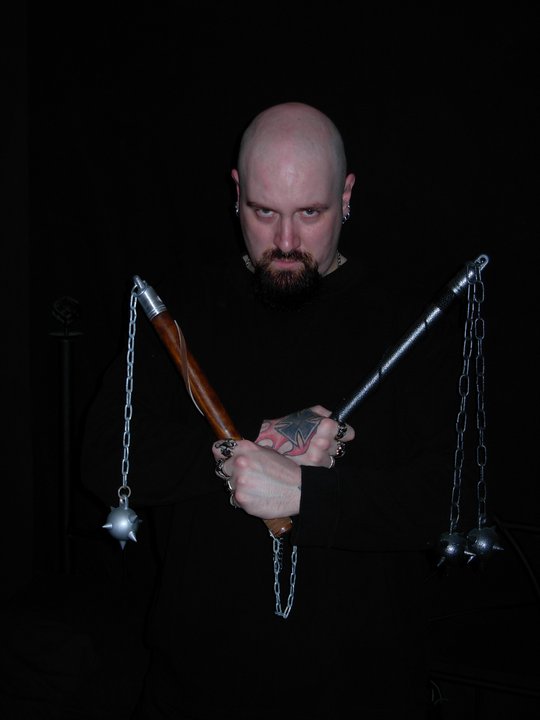 In a Facebook post, Vincent Crowley (Acheron) attacked the special snowflakes whining about metal and the funderground social justice warrior promoters who refuse to book his new thrash metal band Infidel Reich due to their Third Reich imagery and anti-Islamic lyrics.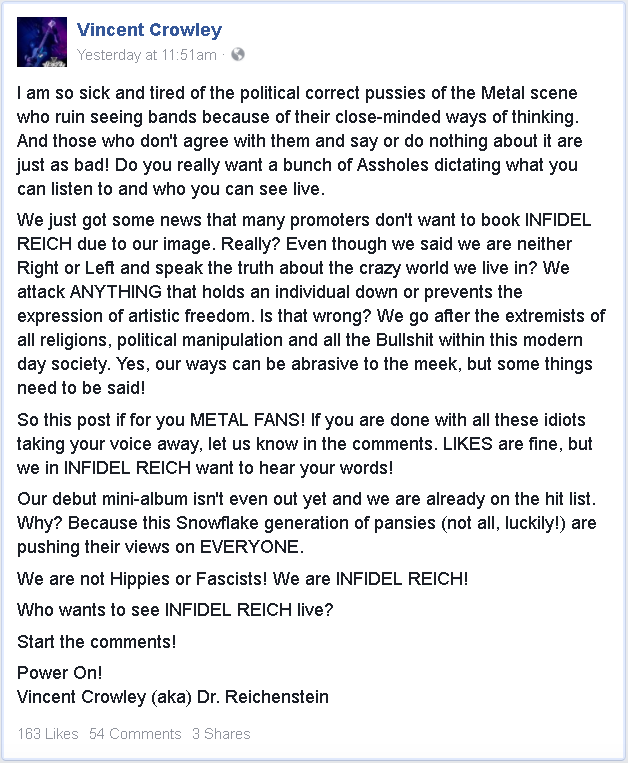 The social justice warriors wish to shout down all dissent to their Cultural Marxism. They will suppress everything that does not conform and try to violently attack anyone they view as threatening to what they believe their little red books say. Never mind that real Communists would round up all the whiners first and march them to gulags to pick up rocks until they die of exhaustion or starvation.
That being said, Infidel Reich is mediocre crossover thrash that nobody in particular wants to hear as it's unexceptional and sounds like something a local hardcore band would come up after discovering Stormtroopers of Death on Spotify. Listen to the seizure inducing video of the not particularly controversial "Quranicide", which nobody had ever heard of before for damn good reason before Vincent Crowley's rant. Nobody should give Crowley or Regain Records any money for this bouncy shit.
Tags: anti-islamic, drama, facebook, funderground, infidel reich, internet drama, nazis, news, regain records, shills, sjws, social justice warriors, special snowflake, trends mosh core fun, vincent crowley