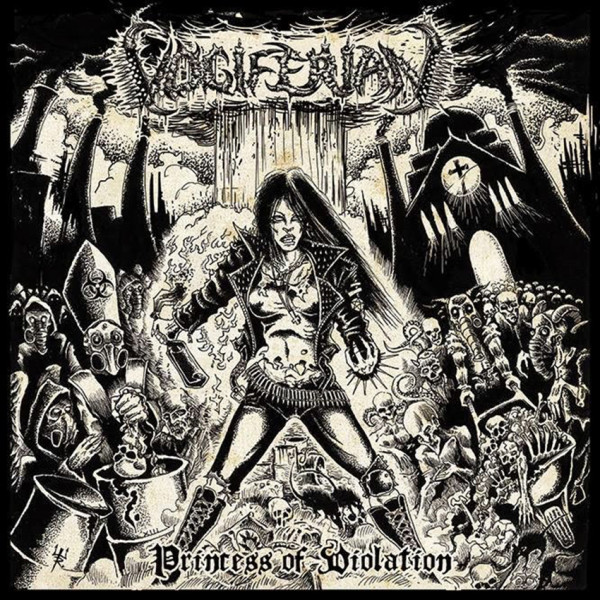 Vociferian comes to us from the European sprawl through members who are originally French, but now reside in Belgium, and make a type of death metal/rock hybrid that rumbles in the right places but never really gets enough direction beyond drone to make a point. The songs do not ramble, but also never reach that moment of really wrapping around what the riffs have unleashed and transforming it into a new energy. In addition, many of these riffs are clever variations of very well-known types, which makes one wonder what is being said.
Although the band lists "crust" along with its other influences, the main focus here is droning doom metal of the hard rock variety, more like Crowbar and Sleep than Neurosis or Amebix. Unlike funeral doom bands like Skepticism, the songs do not gain momentum from the increasing layers of atmosphere but move in a circular pattern much like Sleep Holy Mountain. The result is a pleasing veneer on background sounds of collapse with more aggression than most of these bands can muster, wandering into sludge territory with rock/punk patterns.
Princess of Violation presents an album that falls far from bad, and has some interesting twists, but for death metal fans will not be internally varied or purposeful enough to seek again. Like most music, it has found a method without a cause, and so while this band scrupulously avoids randomness or wandering, never gets to its end point. Now that Vociferian has mastered its basic style, one can only hope for greater expansion of content and internal dialogue for the next work, as that would give this fertile style the power it needs to cruise forward.
Tags: Doom Metal, hard rock, sludge, vociferian