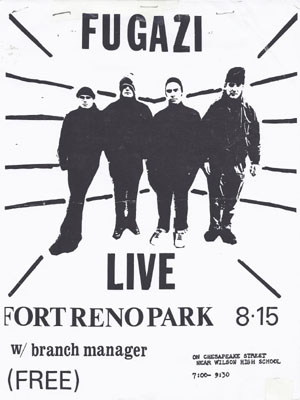 During the late 1990s, a different style of metal emerged in the death metal camp. Starting with bands like Dillinger Escape Plan, Killswitch Engage, Misery Index, The Haunted, Human remains, Ulcerate, Meshuggah and Discordance Axis, this new style was given many names at first.
It's math-metal, they said. No, it's technical death metal (later shortened to "tech-deth" to keep people from expecting something like what Pestilence did on Spheres). Finally someone came up with "modern metal," which many of us use like a catch-all.
The record companies were excited. Musically it was different. This style is accessible to more musicians, in addition to more fans, than the old style. It's easier to make a reasonable impression of it, at least.
Thematically it was different. It's everything that rock 'n' roll has always been. It's loud, angry, and chaotic; perfect to disturb parents, which sells albums. Finally, unlike metal, it doesn't stray into truly dangerous areas of thought. It is more likely to be written from an individual perspective, and less likely to glorify war, disease and death than protest them. Socially, it's much "safer."
What made it new was that it wasn't like the extreme metal before it. However, it shared many techniques in common not just with that generation, but the generation before it. Specifically, many of the composition aspects are similar to those from post-hardcore bands like Fugazi, Rites of Spring, and Botch. These differences distinguished it from death metal in the following ways:
Vocal rhythms. Death metal vocals are more like speed metal, which is to chant out the rhythm of the main riff or chorus phrase. Modern metal vocals are much like hardcore, which uses regularity of intervals between syllables to form a sound of protest. Death metal also prefers monotonic delivery with variant timbre, where hardcore vocals prefer more melodic vocal delivery with invariant timbre.
Riffing. Death metal riffs are phrasal, or written as a flow of power chords forming a phrase or melody, and these fit together to form a narrative with poetic form, meaning that it takes the song from an initial place to a final place with a much different outlook. Modern metal riffs are inherently designed toward circular song constructions, like hardcore, and are based upon radical contrast between each other to suggestdeconstruction, like hardcore. Metal riffs form a synthesis through contrast; hardcore riffs deconstruct through contrast and reject synthesis.
Drumming. Death metal drumming tends to follow the riff changes; modern metal drumming tends to lead the riff changes, anticipating them. In death metal, instruments tend to act in unison. In metalcore, they tend to each work separately and overlap as convenient.
Style. Death metal aims toward unison of all instruments and riffs fitting together to make a larger narrative so as to maintain mood; modern metal, like hardcore before it, seeks to interrupt mood as if a form of protest music.
Critics of the terms "metalcore" and "modern metal" correctly note that these terms are being used as a catch-all. That's correct, but it's only part of the story. These terms are being used to describe something that's not new, but existed before death metal and black metal reached their modern form. It's an alternate branch of metal's evolution, upgraded with death metal technique.
For students of metal history, this isn't surprising. Genres tend to lie dormant in alternating generations, and then pick up on whatever was done well by the intervening generation. For example, power metal is what happens when speed metal and glam metal bands integrate death metal technique. Grindcore occurs when hardcore adopts crust and death metal technique. Speed metal occurs when metal adopts punk technique. By the same token, metalcore is what happens when you mix Fugazi with death metal technique.
This is not an argument against metalcore. If we're going to like metal, we should understand it; if we're going to understand it, we should study it; if we study it, we should organize our categories and language so as not to mislead each other. By this analysis, metalcore is an extension not of metal, but of the post-hardcore movement using metal technique, and thus it should be analyzed as more like hardcore instead of having us project our metal expectations upon it.
Tags: indie metal, math-metal, metalcore, modern metal, nu-metal, tech-deth, Technical Death Metal