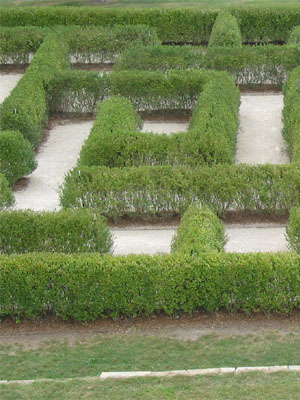 Why is metal riff-crazy? These twisted little quasi-melodies of sliding power chords, notes and harmonics are tiny puzzles for our brains. Now science hints at why metal loves them.
Apparently, our brains love guessing what's next in music, and perceive an intense sensation of reward if they guess correctly. For all those who identified metal's riff-salad as a "puzzle," you win a prize.
Like the labyrinths to which they are frequently compared, metal songs create a prediction game within the brain and cause an explosion of neural activity in a part of the brain called the nucleus accumbens. This tiny wad of cells, which sits in the pleasure/reward center of the brain, gives us a throbbing blast of "reward" every time we play the guess-where-this-riff-goes game.
Both metal and classical play this game. They specialize in intense repetition of certain phrases, but unlike rock music, the repeated phrases do not necessarily lead to the same conclusions, and in fact alter their destinations and form throughout the work. This keeps the guessing game intense and, while we're distracted with the riffology, shows a change in themes, which if themes are metaphorical, shows a learning process by whatever protagonist may be inferred from the work.
Musicologists have often wondered at the tendency of metal fans and classical fans to be more devoted and to be more likely to enjoy the music over the course of life itself than your average rock or pop fan. In fact, the similarities between metal and classical frequently emerge among those who take their music very seriously. Could it be they're simply getting a higher sense of reward from the riff-puzzle and its tendency toward non-repetitive repetition than they are from the relatively straightforward repetition of other styles?
Tags: Classical, metal, musicology, riffology