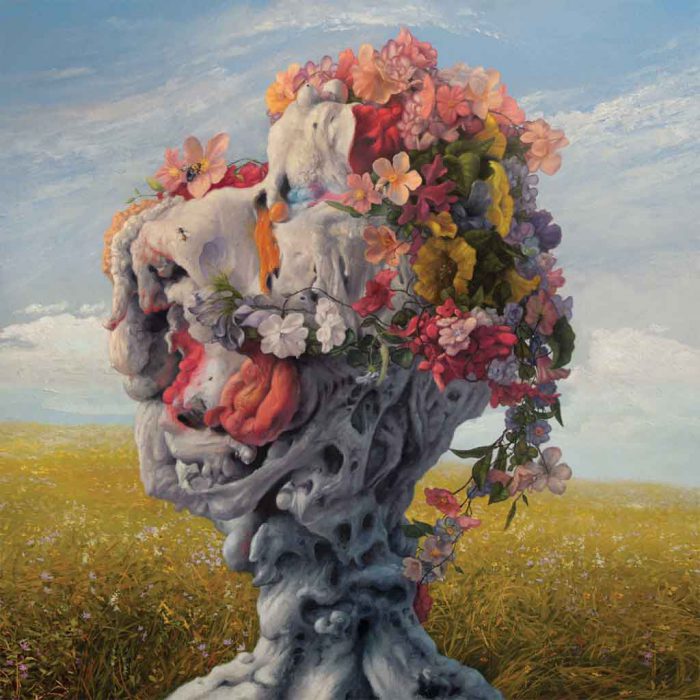 The press release that came along with this album described it as being similar to Opeth, but a leisurely listen with one of my Connecticut wrapper mild cigars that taste like Nilla wafers reveals a more distant ancestor: Queen. This is theatrical rock music that borrows some metal riffs, but not metal in any meaningful sense.
This bothers few of us, since metal-influenced music has been with us for a time and some interesting things have come out of it. Thankfully, this release avoids what Opeth Orchid and nu-metal had in common, which was the soft-verse-loud-chorus construction, and instead goes for the style of later Enslaved, namely a circular variation of textures.
It works this way: deep in each song, the band embeds a melody, and produces three hints at it — fragments of it, bent in different directions — which it uses to introduce the notion, through three separate genre templates. You will get a little folk rock, some 1960s British guitar rock, 1970s American AOR, and maybe some keyboard or experimental ventures.
Once these have played out enough to pique the curiosity, the theme comes in and then deepens, more like what an actual progressive rock band would do. Suddenly the vocals make sense as they align into the formation of a melody from its seeds, and the band hammers this out into a triumphant glorification of the theme accompanied by heavy riffing and violent aggravated assault drums.
Veil of Imagination leaves the soft-verse bands behind and goes in a more traditional English rock direction, as Queen would have done, tied together by a powerful vocal. The carnival music style that Satyricon Nemesis Divina and Enslaved Eld pursued works here because it adds a third layer of textural variation and ties it to that vocal thread, instead of trying to go with guitar-oriented composition alone.
That unifying vocal thread places this one in the hard rock world and not metal, but like Queen, it will appeal to those who want radio rock to gain a further layer of complexity and depth. Death metal fans will find minimal appeal here shared with death metal, but might enjoy an intrusion of violent riffing into their theatrical stadium rock.