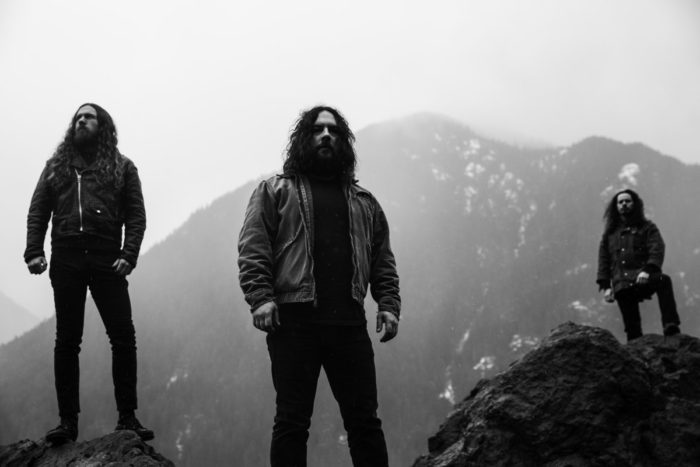 Hipster screamos Wolves in the Throne Room released a new track and music video from their upcoming album Thrive Woven, which releases September 15th, 2017 on Artemisia Records.
"Born From the Serpent's Eye" is a whiny cry baby riff salad of unrelated riffs over monotonous sampled blasting for their overweight beardo frontman to whine about he wants to have sex with trees . The music video conveniently leaves out the soft as kittens riding lambs acoustic Enya interlude as Wolves in the Throne Room want to appear tough by playing what in no way, shape, or form approaches black metal. Their riffs sound like a shitty speed metal band's with emotional hardcore leads and do not make any sense whatsoever as a piece of music, yet alone a metal composition.
Wolves in the Throne Room continue to prove themselves as hippies who probably have lice as shampoo kills baby seals. Hippies are the opposite of Hessians. Wolves in the Throne Rooms want to fuck trees, using the sap as lubricant, as they are degenerate perverts who lie about living alone in the woods. The band has frequently been caught backstage masturbating with maple syrup to the Ents in Peter Jackson's film adaptation of The Two Towers; Treebeard sure gets their trees up. A well-timed forest fire with their peckers unfortunately stuck in a trunk would be the most fitting end since Windir. Or a hidden beehive. Sex with trees leading to death by bees.
Here's the actual track:
and here's the stupid video:
Tags: artemisia records, black 'n roll, crap, crypto-indie, emo, hipster bullshit, music video, poser metal, posers, poseur metal, poseurs, riff salad, screamo, upcoming album, upcoming release, wolves in the throne room