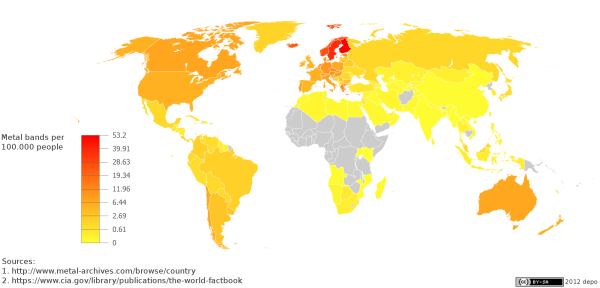 Above you can see a world metal map that shows number of metal heads per capita in the nation-states of the world, originally found on public whiteboard space here. However, one researcher noticed a fatal flaw to this map.
That is, the original map measures by nation-state, but not by populations within those states, such as the independent Quebecers who brought us Voivod, Gorguts, Obliveon and other "Canadian" bands that don't have much in common with the English-speaking parts of the country. Thus, Dominic Arsenault made his own map, which you can see below, or see on his own his web site.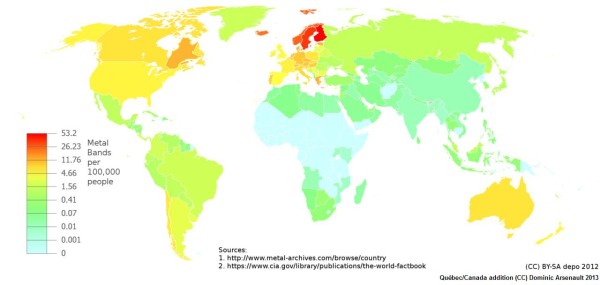 This brings to mind a fascinating question: does metal reflect national culture, national circumstance, or is it a "nation-state" issue like political system (for example, rebellion in the Reagan 1980s) or political instability? Our own international metal map shows metal bands by nation-state and reveals that some small countries definitely outperform larger ones on the metal scale.
Tags: international, metal, metal map