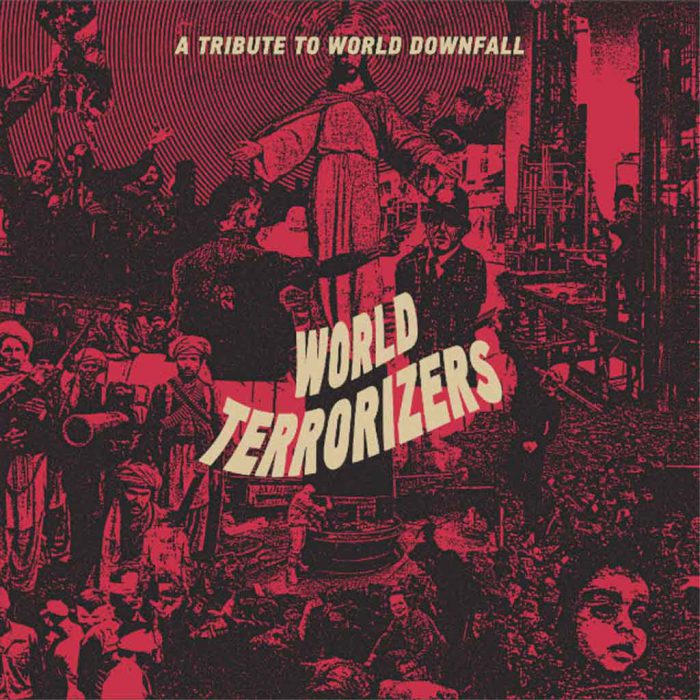 Chaos and Hell Productions and Death in Pieces Records intends to release an album of Terrorizer covers in tribute to the iconic grindcore band and its most prominent album, World Downfall. This will be out December 22.
The label says:
This is an underground tribute to the most iconic gem of extreme music. For more than 30 years, the album World Downfall continues to inspire thousands of bands around the globe, and its legacy is considered as one of the best albums in history of metal music.

Featuring bands from Philippines, Colombia, USA, Greece, Germany, Italy and Canada.
Tracklist
1. After World Obliteration – MASS DEFECT (Philippines)
2. Storm of Stress – CARNAL BLASPHEMY (Colombia)
3. Fear of Napalm – BONES (USA)
4. Human Prey – BIRTH OF DEPRAVITY (Greece)
5. Corporation Pull-In – STHENO (Greece)
6. Strategic Warheads – SARKAST (Germany)
7. Condemned System – ABYSSUS (Greece)
8. Resurrection – PSYCHOTOMY (Italy)
9. Enslaved by Propaganda – FLASHOUT (Canada)
10. Need to Live – SKULLSMASHER (USA)
11. Ripped to Shreds – RIPPED TO SHREDS (USA)
12. Injustice – PROGRESS OF INHUMANITY (Greece)
13. Whirlwind Struggle – SACROVORE (Greece)
14. Infestation – CURSED BLOOD (Greece)
15. Dead Shall Rise – GORILLA PANIK (Germany)
16. World Downfall – SOULSKINNER (Greece)
Tags: Grindcore, terrorizer