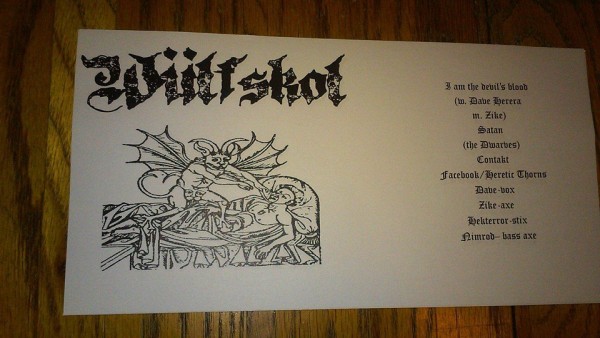 Imprecation composer/vocalist David Herrera unleashes his new project, Wülfskol, with a 7″ entitled Hellshock which has been released in time for Record Store Day (today). To kick off the release, the band is handing out free copies of a CD version of their songs at local record stores in their hometown of Houston, TX.
If you are at Vinyl Edge or Sound Exchange tomorrow, pick up a free Wülfskol cd while you are there. There will be 20 copies at each store, with 2 songs "I Am The Devils Blood" and a cover song of the Dwarves "Satan". Hails!
The band, which describes its music as "songs in the tradition of early Bathory, Sodom, Misfits and Broken Bones. All about drugs, death, and the Devil," also released cover artwork for the new release by underground artist Daniel Shaw: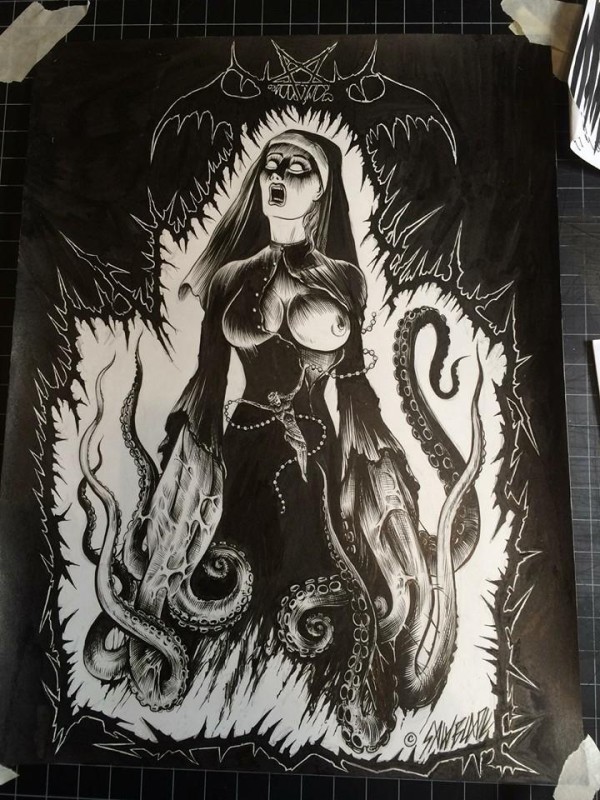 This might kick off Record Store Day 2015 with a bit of a celebration.
Tags: Black Metal, crust, Crust Punk, crustcore, d-beat, Hardcore Punk, War Metal, wülfskol