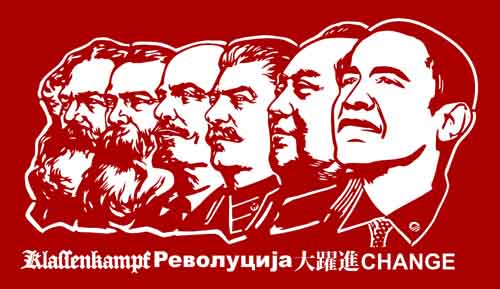 It's here!  YouTube's rapidly accelerating censorship committee has finally begun targeting musicians with their Orwellian "hate speech" laws.  Pandering to the advertisers that have quietly bought the operations of Silicon Valley tech companies and the souls of all Silicon Valley employees, YouTube has begun a fascist campaign of censoring any videos that may cause trouble for any company that may accidentally place an ad on it.  So far this has primarily targeted vloggers for (conservative) wrongthink- videos portraying horrifically offensive hatred such as statistics, scientific research, or biological facts.  Yet strangely, the first band in the greater sphere of heavy music that YouTube has gone after is a modern nu-metal/rap rock band who, in all honesty, looks pretty leftist….


That band is rapcore outfit King810 and the video in question is "Killem All" (likely the band had to delete the space between "Kill" and "em" to avoid a lawsuit from Metallica).  Interestingly, the lyrics (as I interpreted them) seemed to graphically chronicle life in a violent city decimated by gang warfare as many rap songs often do.  However the song features a sample of a news report on Flint Michigan- the minority neighborhood famously lead poisoned by cost cutting  Democrats- before the vocalist launches into a tirade of yelling "I'm going to kill them all!" This is obviously bad optics for diversity friendly YouTube despite the band ultimately intending to advocate for the mistreated residents of these areas.  Yet in communist Silicon Valley you only matter if you're already a celebrity and unfortunately for this terrible band they were born 20 years too late for that.
Should censorship push the oncoming wave of young conservative metal bands off YouTube they will be likely wear the rejection as a badge of honor in the same way Scandinavian metal bands prided in the poorly financed audio production of their recordings.  Perhaps the spiritual successor to death metal will have "anti big tech" patches with Jack Dorsey's face crossed out in place of Scott Burns. In any case, please don't listen to the music of this band unless you really, really miss those early Limp Bizkit albums.
Tags: 2018, big tech, cesorship, communism, news, tolaterian