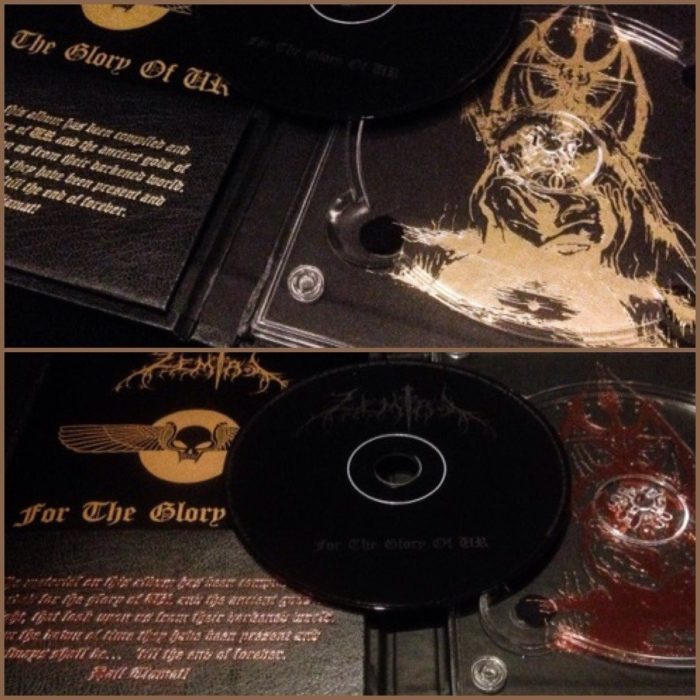 Greek black metal band Zemial have reissued their debut album, For the Glory of Ur, in a limited edition digipak. The CD is a self-release exclusively available for purchase from the band's BigCartel page. If you're a compulsive collector who has to have everything that wasn't terrible from the mid 90s, maybe you will need this.

For the Glory of UR limited-edition 2017

Re-mastered to be heavier and darker than before, as originally intended.
The cover comes in two noble editions: black with gold foil and black with copper foil. Featuring an embossed Zemial logo on the back.
Made entirely by hand in Greece.
Tags: compact disc, digipak, greece, Greek Black Metal, reissue, remaster, zemial