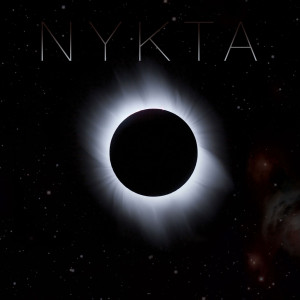 From the way this album was promoted, a reader would anticipate an underground metal onslaught. However, outside of growly vocals that are just a shade removed from Motorhead, there's nothing underground here. This is good old fashioned mid-paced speed metal in the early style that Onslaught and Exodus pioneered.
On Nykta, you'll find choruses so infectious that the CDC is already tracking them. To offset that, you will find trudging riffs in the style of slower speed metal, with some nods to the catchier moments of heavy metal crossovers like Manilla Road and Cirith Ungol. There's some decent guitar work experimenting on top of it, but the basis of this music is a steady procession of thoughtful primitive power-chorded riffs.
Luckily, Zemial know when to vary this up and so despite the heavy emphasis on hookish choruses, there is riff variation and transitional material that calls to mind the heavy rock bands of the mid-1970s like Deep Purple. On top of that shredding is tasteful and melodic, accenting what is otherwise a constant droning saw of guitar.
There are nods to the German speed metal scene as well, especially in percussion and its tendency to keep a pulsing beat with somewhat awkward tempo transitions that magically work once the momentum of the next riff picks up. Oddly the growly vocals, being semi-whispered and half-spoken, act more like a tour guide on a trance tour through hell than functioning like traditional vocals.
While this style may deserve a trigger warning for people who dislike repetition, Zemial acquit themselves well by knowing when to break the trope with abrupt transitions or melodic extensions of the riff idea. The result is simultaneously a new mapping of the past and a gentle tribute that keeps an ancient culture alive.
Tags: Heavy Metal, Speed Metal, zemial