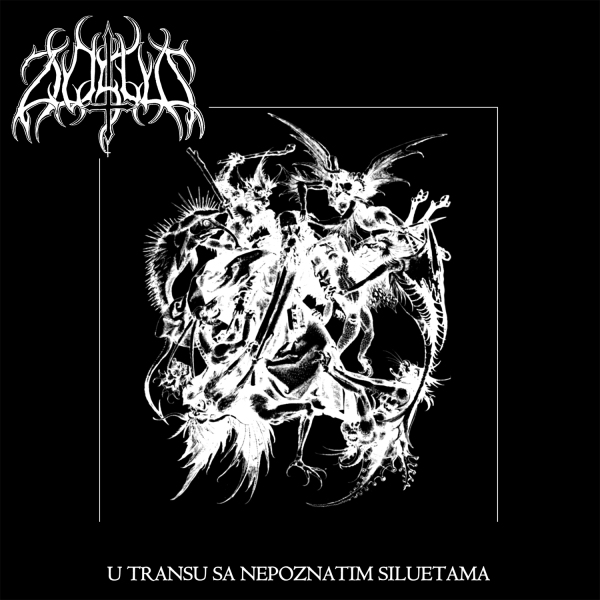 Serbian black metal band Zloslut will unleash its second album U Transu Sa Nepoznatim Siluetama in spring 2015 on Dark Chants Productions. To prepare audiences for the new work, Zloslut have released a sample track "Ukleta" (below).
We first reviewed Zloslut Zloslutni Horizont – Donosilac Prokletstva, Ocaja I Smrti, which combines black and death metal styles into a unique voice expressing an idea and atmosphere specific to this band, back in February. Since that time, the band has composed and recorded the new full album which will be released on CD and LP early next year.
Zloslut composer Utvara answered our questions for a brief profile as follows describing the new direction this band is taking and how it affects their distinctive sound.
How is the second album different from the first?
It is a completely new album, unlike the first album which was still quite linked to the older material.
First of all, we have made a step forward when it comes to production. It is not crystal clear, but it is not raw either, so expect something in between. The album is around 40 minutes in duration and comprised of 8 all-new tracks, with less instrumental composition than we had on Zloslutni Horizont – Donosilac Prokletstva, Ocaja I Smrti. This time you can expect something new in our music in the form of sampled chants and clean vocals here and there. But it is still Zloslut, primitive, ominous, dark in my own way.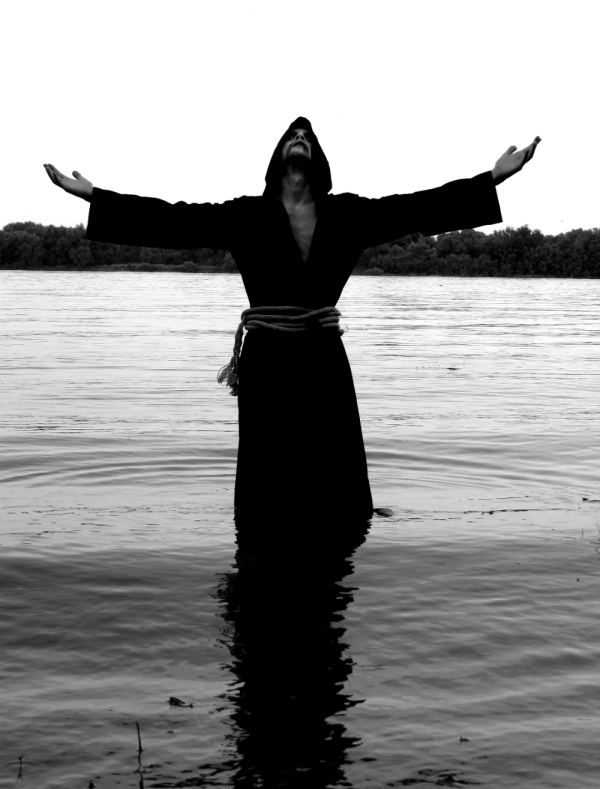 Where did you record it, with whom as engineer and who on mixing deck, and how long did it take?
The album writing started a little bit before the recording of the first (well, this precisely concerns only one track), but the recording phase was a question of only a few days. But all in all, it took me two months for getting everything ready from music to design.
It was produced, engineered, mastered and mixed by Nemanja Krneta (a.k.a. Zlorog), I worked with him already back in 2012 for the EP Pustoš i prevare izgubljenih duša. This guy knows what I want, so that's why I contacted him. And I'm very happy about how everything turned out, from the recording to the final phases of the whole album.
The recording itself occured in Belgrade, Serbia, at various studios.
What are the topics of these song-titles? I don't think "Google translate" will work on these.
"U transu sa nepoznatim siluetama" means "In trance with the unkown silhouettes".
The tracklist is (with translations in parentheses):
Odjeci Ezoteričnih Misli (Echoes of Esoteric Thoughts)
Kletva Ožalošćenog (Curse of the Grieved)
Crni Um (Black Mind)
Transcendentalni Ples Ludila (Transcendental Dance of Madness)
Ukleta (The Haunted One)
Budućnost Smrću Blista (The Future Shines of Death)
Istinska Odanost (True Devotion)
Poslednji San (Last Dream)
The lyrics are quit poetic, if I can say that despite not considering myself a poet. All lyrics deal with occultism, death, delusion of life and mankind.
https://www.youtube.com/watch?v=p4-DpGnuv2g