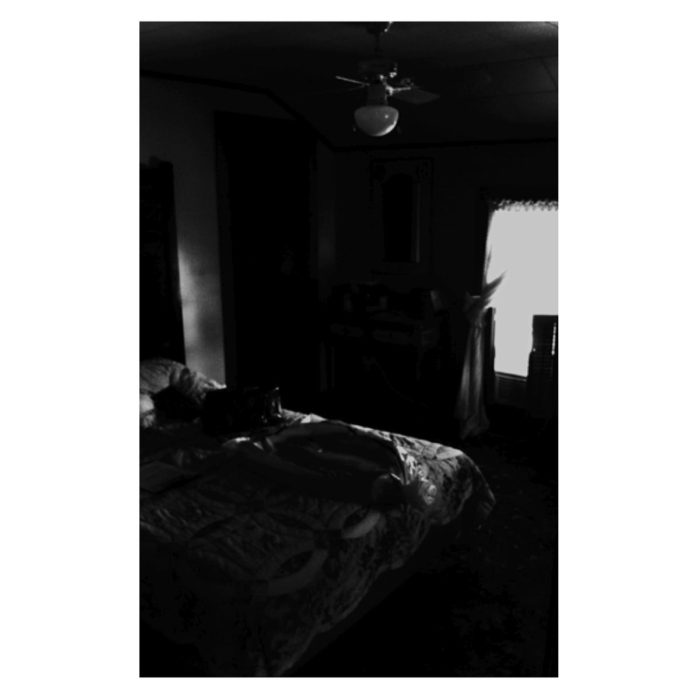 The Room provides a relaxing, tranquil listen. The opening trope is slightly clichéd in mood and form but it works well in context and creates a relaxed hallucinatory vibe. A lush analogue chorusing effect with solid low-end sound makes the introduction a seismic force in addition to a musical one.
The heavy stuff comes in in a way that resembles a classic melodic doom sound, like My Dying Bride, rather than a funeral doom sound. I like that this recording goes for epic-ness over somber-ness. It sounds kinda underproduced in a good way that is analogue and organic. There's a nice thick, smooth distortion on the riffs, with a strong milky tube-like quality to the mids. A nice mixture of drone riffs and some more melodic songs. The riffs are phrased compactly and are neither too simple or too complex.
The overall song structure is somewhat trance-like and tends to be simple but effective. Overall this recording is solid, and definitely achieved what it set out to do musically. Steady drumming. Bass somewhat lost in the mix, but that's no big deal. The second song is neat how it starts in a monotone trance type riff, which resembles the show The Hitchhiker with steady toms pounded in a marching rhythm. And the vocals transition in very nicely.
The limited edition tape of this release was especially neat and came with grey glitter on one side of the tape. I'm not an expert on whether this song is inspired by the film The Room (2003) but I like the cult appeal of both. This tape is just two songs, but it is very potent and strong. A-
Tags: alluring, Ambient, Doom Metal, review