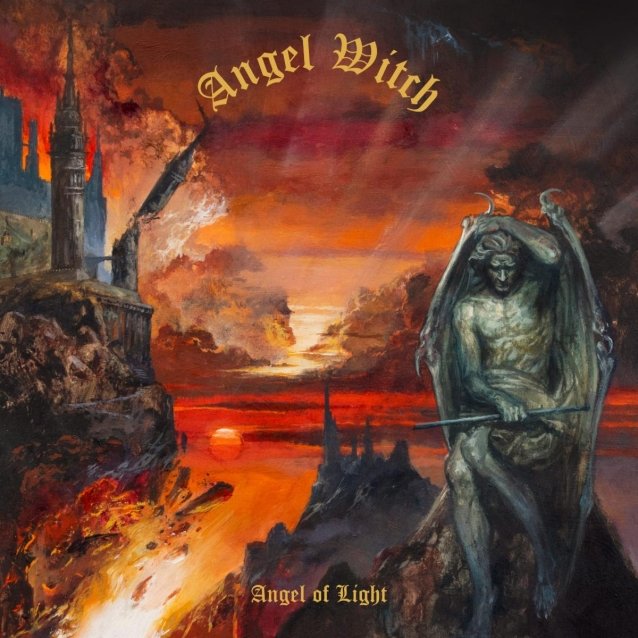 Mighty influential NWOBHM'ers Angel Witch is about to unleash their greatly anticipated follow-up to 2012's As Above, So Below. The album, entitled Angel of Light, will hit the market on November 1 and will be available in a plethora of formats. Together with countrymen Satan, Angel Witch count as one of few returning old school metal acts who've managed to modernize their sound without having it reflect negatively on their past efforts. However, since As Above, So Below consisted primarily of re-recorded material from the golden days, this new effort could be seen as the true testing ground for the band.
The album opens strong with "Don't Turn Your Back" that except for the modern production counts as a prototypical NWOBHM-number that garners strength in the verse before exploding into a catchy chorus. Following this somewhat light weighted and catchy but still dark-tinted track, the music moves into more brooding territories and stays that way for much of the playing-time. Clearly Black Sabbath-inspired, this could arguably be the heaviest Angel Witch-album to date. Although more homogenous and even in character, individual songs feel somewhat weaker compared to As Above, So Below. What saves the album is Kevin Heybourne's quirky sense of melody and soaring vocals. It's a pleasure to hear him perform, even though the material doesn't come close to matching the band's best works.
Negative remarks notwithstanding, I'm sure the fans won't be disappointed by this release. Angel Witch on autopilot is still ten times more listenable than almost any current heavy metal band.
Tags: angel of light, Angel Witch, Heavy Metal, NWOBHM