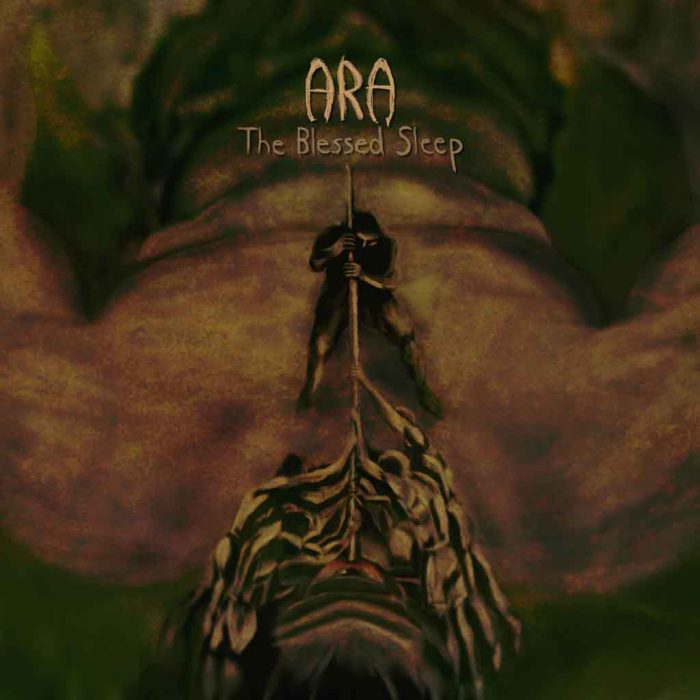 During the past decade, a number of bands have tried to reign in the genre from its Necrophagist-style peak of unrelated technical fireworks to more of the songwriting that made bands like Botch, Human Remains and Rites of Spring influential founders of the genre.
With The Blessed Sleep, Ara steps up to the plate by streamlining the genre and removing the unrelated parts, which keeps a focus on songwriting like Harkonin or Neurosis. This eliminates the biggest problem, but for those who don't like metalcore, it leaves the tendency to scream out lyrics in a trope of regularity and a fascination with "different" riffs and surprise twists that often leads toward a predictability of being unpredictable. (Imagine a general on the battlefield who maintains an advantage by being unpredictable. After a while, it becomes random, and easier to respond to because there is no expectation otherwise.)
The Blessed Sleep attempts to work around these challenges to the genre by varying tempo and the texture of riffing, stacking subtly melodic arpeggios up against chromatic chugging riffing, and by not using any single technique constantly (except the angry-man-in-a-phone-booth vocals). The result is far more listenable and develops actual songs that, although based on jarring contrast, are able to return to a single pair of themes and develop variation there.
Although Ara are touted by many as technical, nothing here is particularly technical as in specific skills, but putting these songs together without them falling apart and playing them on the nose will be difficult for any but a professional and experienced band. The streamlined songwriting, topicality and focus make The Blessed Sleep one of the more intense tech-deth albums to emerge in recent years.