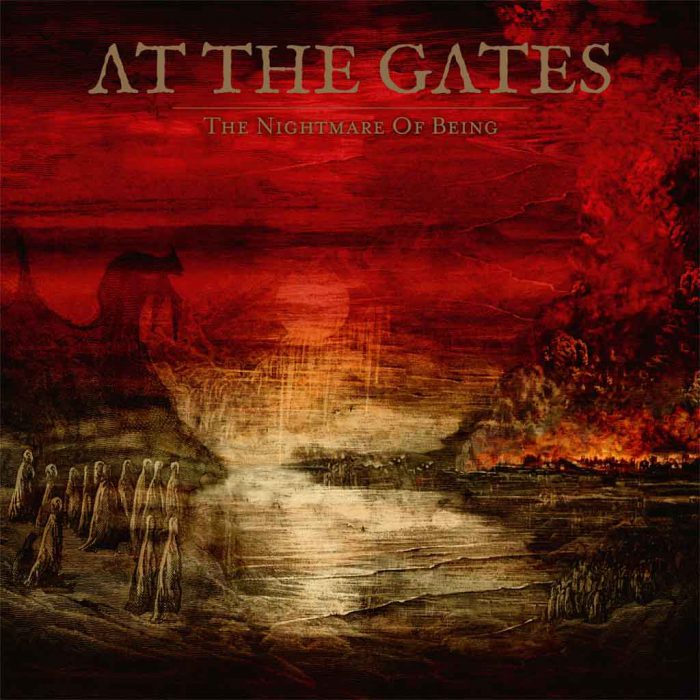 With the latest At The Gates album, metal migrates into its 1970s roots with a combination of proto-metal, avantgarde jazz, and progressive rock, eliminating the complex structures of death metal for the winding thematic forms of 1960s adventurous rock.
Since reaching musical maturity with Terminal Spirit Disease, At The Gates has struggled to combine its aspirations toward the transcendental on City of Screaming Statues with the hook-driven, evocative and instrumentally advanced acoustic material toward the end of the album. With The Nightmare of Being, the band has resolved the two by aiming for an ambience of melancholy and emptiness in progressive rock songs that incorporate mostly speed metal riffs.
Allowing the band to avoid the more percussive attempts of recent prior albums, this new style lets the band do what it has wanted for some time, which is to interweave themes throughout an album while enjoying the flexibility to throw in more conventional advanced instrumentation. It hits the ear like a progressive metal album, but over time modulates into more of an exploration of the 1970s rock that always inspired this band but never poked through until now.
Tags: At the Gates, progressive metal