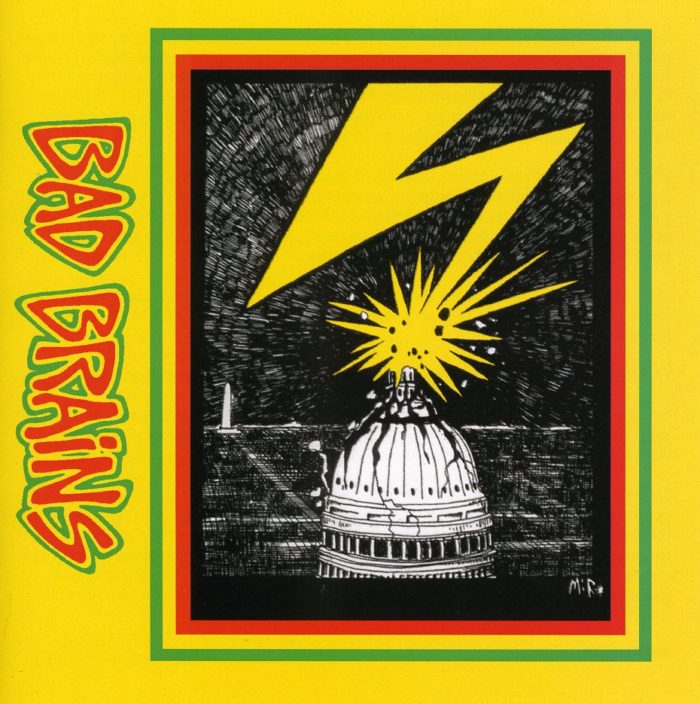 Early English and US hardcore punk served as important catalysts in the development of underground metal. During the earliest years of the 1980s, it was hardcore punk and not metal that provided the most violent and intense music within grasp of disgruntled and alienated kids attempting to survive the suburbs of Western Civilization.
Although it could be argued that metal bands soon caught up and made a better version, what ultimately sealed the fate of hardcore punk was that it worked within a very limited musical framework, based primarily upon direct visceral communication of raw emotion. It was thus easy to produce — any retard can scream his lungs out and/or bash out a few power chords without much further ado — but all the more difficult to do well, much like underground metal to follow. The punk "scene" was quickly flooded with music that was either moronic or propaganda (frequently both) and the whole thing imploded and became nothing more than a promise unfulfilled.
Even many of the better bands of the time could never get past a state of raging discontent that worked well for emotional release, but didn't hold up for long-time exposure. Only a handful of hardcore punk acts managed to get a point across that reached beyond a general sense of discontent, many of which have had a standing influence on metal or who themselves were affected by metallic bands. The main pantheon of punk artists within the metal community are rightfully reserved for influential bands like Discharge, Amebix and the Misfits, but there were indeed others that produced, strong and forceful music which might resonate well with a metal spirit.
Undoubtedly the most musically gifted band in the early hardcore punk scene, Bad Brains began their career as a progressive jazz/rock outfit a la Mahavishnu Orchestra but took a complete stylistic U-turn after being introduced to early punk rock and metal like Sex Pistols, Ramones and Black Sabbath. In addition to punk, the band developed a parallel passion for Rastafarian religion and its musical counterpart: reggae music. Their iconic 1982 release Bad Brains (aka The ROIR Tape) give witness to an amalgamation of the above-mentioned influences filtered through the speedy intensity of hardcore punk, although the reggae songs are mostly purely in that genre.
Most interesting is definitely the hardcore punk portion of the band's repertoire. Often reaching frenetic paces, the music is maneuvered with high levels of precision and finesse, featuring world-defining, often metallic riffs and blistering guitar solos sequenced into the type of straightforward, riff-based songs structures emblematic of early hardcore. What is most remarkable about the music could best be described as spirituality. While most hardcore punk consists of gratifying but ultimately aimless bursts of rage, the music of the Bad Brains overflows with positive energy and exhibits a lucid sense of purpose, as if simultaneously carrying within it a potency for both destruction and constructive change. This has perhaps as much to do with the animated performances of the musicians as it does with the compositions in themselves. Either way, these two aspects of the music works in perfect resonance here, and lifts the music out of its genre context and into the skies.
To make this kind of music requires a type of conviction which manifests itself outside of the purely musical sphere as well. The Bad Brains' unequivocal embrace of nationalism and outspokenness concerning certain moral issues has caused shuddering outrage within the hardcore community through the years; this probably tells us more about the ideological blindfoldedness of the punk scene than anything else. This didn't stop the band from getting quite popular later on in their career, particularly with the well-received and commercially successful album I Against I (1985). Still, it is their earliest releases that shines the brightest, and definitely the ones that holds up best for repeated play.
Tags: bad brains, Hardcore Punk, jazz, metallic hardcore, nationalism, progressive rock, punk rock, reggae, review, washington dc