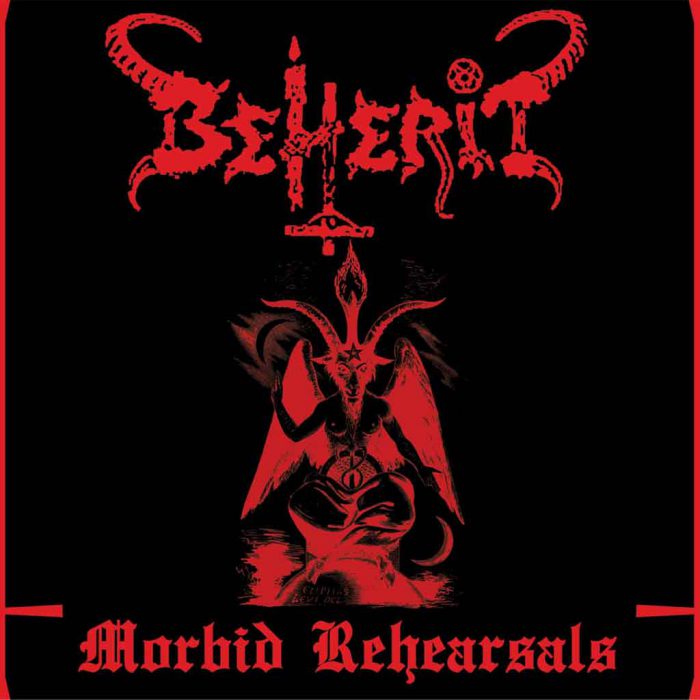 These antiquated tapes came out of an ancient closet, were remastered on modern equipment, and serve as interest only to Beherit fanatics who want to see how this band grasped for a clue about songwriting during the early days.
Alas, they also make for fairly poor listening, since said art of songwriting was not mastered yet, much as it was really not on The Oath of Black Blood, which shows black metal in its nascent form emerging from grindcore and death metal, but not really having a style of its own beyond thrashing Satanic noise roughly following what Sodom, Sarcofago, Merciless, Hellhammer, and Bathory had done.
You can hear "Grave Desecration" in the original, which provides the highlight of this blurry and noisy recording, since it shows Beherit reaching a stage that separates introductory and loop riffs from statements of theme and transition. "Morbid Gods" sounds like much of the proto-underground material from a few years prior, divided between heavy metal and grindcore. Otherwise, these songs feel like partially-completed thoughts rendered with frenetic energy making up for real belief in their power.
Of course, Beherit fanatics will enjoy hearing the songs or ingredients of songs that later became the blaze of fury and noise that was the first Beherit album, but you would probably not sit down and listen to this one, which still retains the pneumatic noise and directionless casting of a demo tape.
Tags: beherit, Black Metal