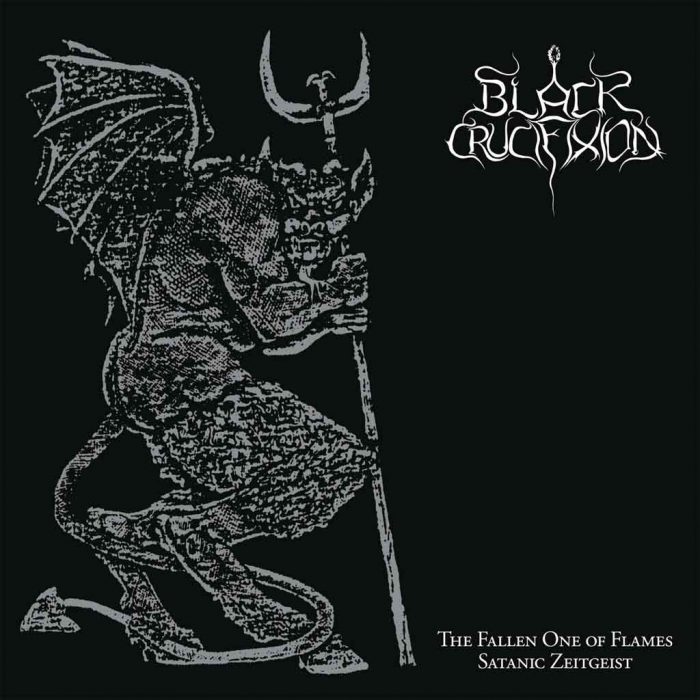 People like what is mentally easy because it requires the least amount of risk, since they want to avoid change, which carries with it the risk of misreading reality and therefore failing. Of all the sad cries of humans, "look for the lost diamonds of the past" may be the saddest, simply because it is mentally lazy.
Think about it: we all want good music, but it is hard to find, so the lazy person response is to dig through all the stuff from the past, since that is already time-approved and easier than taking a risk on the new. Per cognitive dissonance, people adjust their "quality" input and find themselves plucking out turds, holding them up to the light, and rationalizing them as diamonds.
Is Black Crucifixion a diamond in the rough? No, it is merely another band that was buried by history. It turns out that while survivor bias may be a fallacy, so is the assumption that anything you dig out might be good. Ideologically, it should appeal to black metal fans, with its hard Satanism and pedigree (drummer Sadomatic Slaughter was also in Beherit).
Expect a hybrid between rangy doom-death and fast pickup riffs, sort of like Slayer doing Mercyful Fate with none of the melody. Occasional highlights wander through, but songs are unrelated riff collections staged an opposite sides of a conflict between two related tempos. Vocals, while alternatingly dark and comedically community theater overdone, cannot tie together these disparate pieces.
Tags: black crucifixion, Black Metal