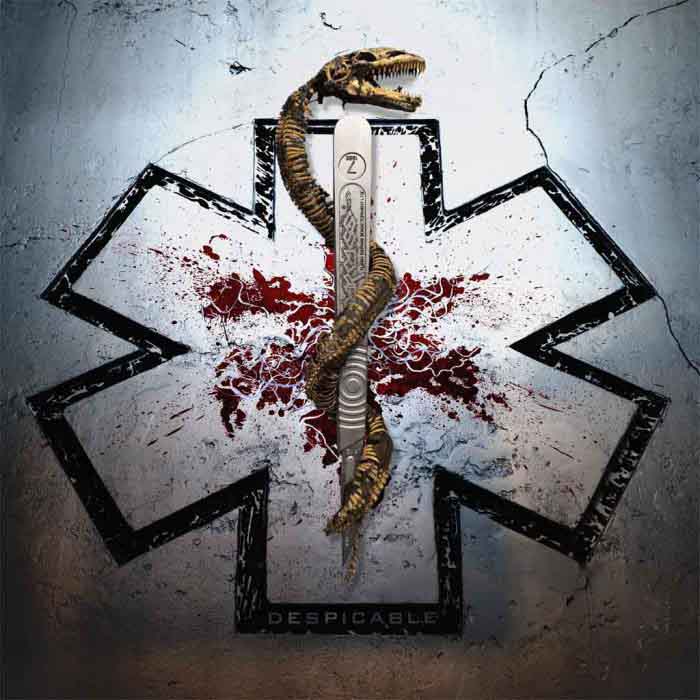 This EP could serve as a demonstration of the futility of postmodernism and pluralism, since riffs from hard rock, speed metal, death metal, and progressive rock happily coexist in these songs, but with each pulling in its own direction, songs have no center and tend to ramble between moments of clarity before drifting away.
Clearly the Carcass guys have improved instrumentally to the point where they can pull off those cool jazz-style solos and the shredding moments of heavy metal at its most musical, allowing them to write songs which start with memorable Van Halen style riffs and then detour into heavy metal, then lengthy solos over speed metal reframed around offbeat rhythms.
However, despite many of these moments being the basis for killer songs, they never develop except theatrically, with the different riffs clashing to a point of confrontation, at which point some musical device conveys the song toward reversing direction through its riff entourage.
Ultimately, these songs do not show what it takes to make a memorable song, even if parts are inspiring, and the result seems to be a complex chord progression that never develops into an experience or even coherent narrative. On the plus side, this makes us overlook the pasta salad of aggregated styles.