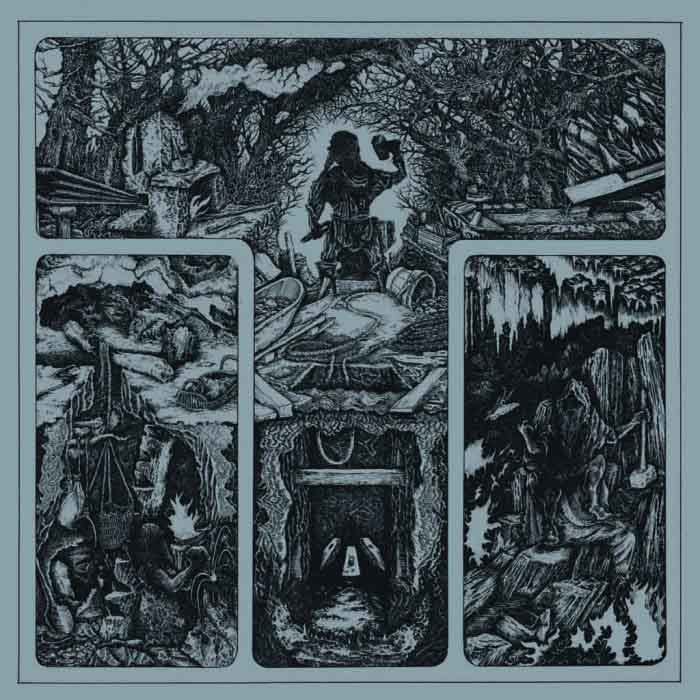 For underground metal to inherit itself, it must become what it is, which is a complex transition between modern decay and a scientific pagan folk music that brings out the natural order in a transcendental beauty of light paired with darkness, and to do that, it must go inward and unleash the complexity of its conflicts.
Sounding like a three-way hybrid of Empyrium, Summoning, and later Graveland, with influences from French avantgarde black metal and early Swedish technical black metal, Dauþuz mixes folk and symphonic elements into a metal format instead of the other way around, making songs that occur in layers where themes cross over, meet in the middle, and take contrary positions without losing their essence.
Built around melodies, these songs nonetheless exploit harmonic space in order to achieve a sense of dimension, fusing primitive black metal riffs with soaring lengthier themes of a melancholic nature that converge into an orchestrated climax. At its heart very simple, this music forces black metal out of mirror reflection of the past and dives into that shimmering vision.
Tags: Black Metal, dauþuz