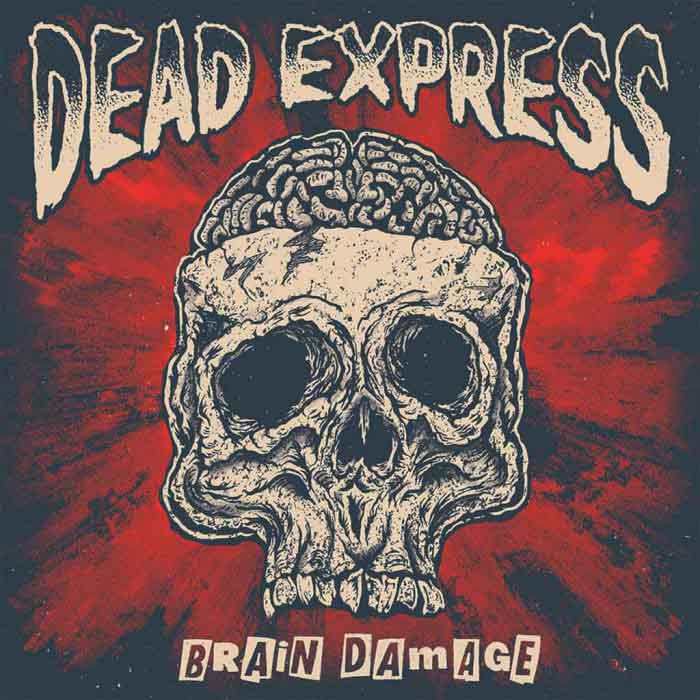 The fine line between "quirky" and eccentric proves hard to spot, but with this NWOBHM revival with added melodic punk touches and yet a very old school sense of melody, Dead Express makes itself eccentric in a way that the quirky hipsters probably cannot appreciate, but might discover some quality music if they did.
Like the best of NWOBHM, Dead Express alternates the melodic line between guitars and vocals, and with changing riffs, expands the direction of melody for the vocals to play off of it like another riff, as if Iron Maiden teamed up with the Descendants to write a riff-salad based, quietly advanced sonic journey about escaping the mind for the outer world.
Brain Damage shows a band which knows how to downplay its strengths so that its vaguely Misfits-like punk fuses smoothly with heavy metal influences and makes a listening experience that intensifies in depth without having to dramatize its surface. That creates the foundations of an atmospheric experience within a classic heavy metal understanding.
Tags: dead express, Heavy Metal, punk rock