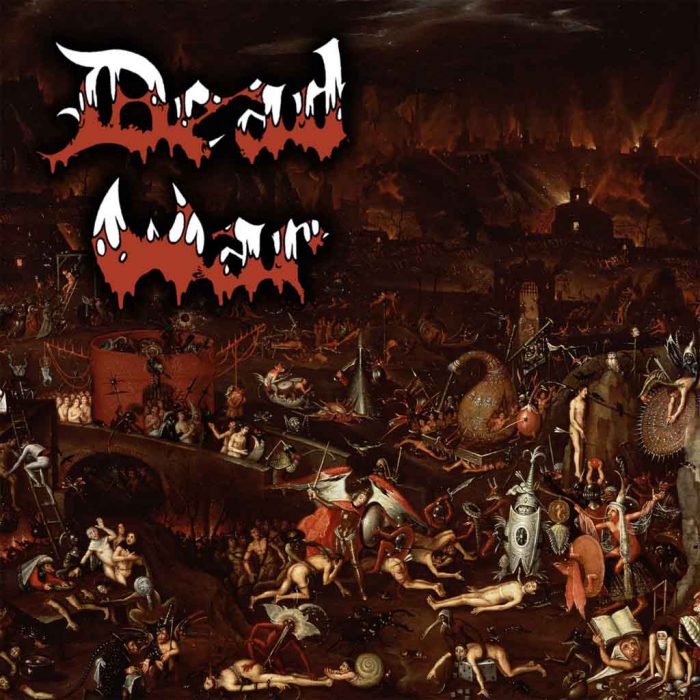 Working within a fusion of war metal and death metal with undertones of melody, Dead War bash out high-energy anthems which use distinctive riff forms to differentiate songs but manage song development through an interplay of riffs on either side of a riff-chorus pair.
While numerous bands experiment in roughly this style, here an old school heavy metal or early death metal rhythmic sensibility beats at the heart of the music despite faster strumming and tighter textures following the 1990s style, interspersed with post-Blasphemy war metal riffing of a violent and reductively chromatic nature.
Unlike most of the material in this expanding area, these songs keep a unique character to each but fit together with enough variation that the fungible metal "running air conditioner" effect of a stream of similar riffs does not overwhelm the listener. Spanning generations, Grandfather of War gives us a taste of spicy riffing in a format that does not lobotomize the listener.