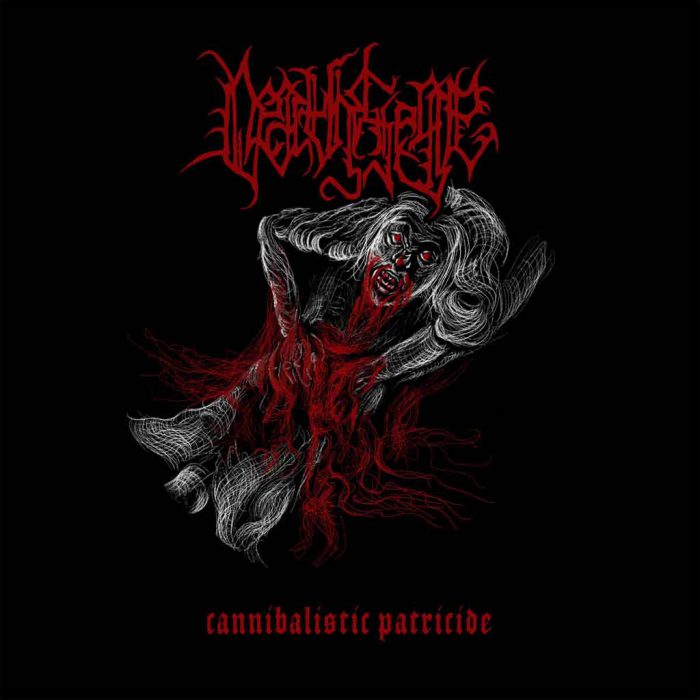 Formed from the fragmentation of Kever, Deathsiege approaches extreme metal from more of a war metal background, melding the sounds of Angelcorpse and Blasphemy into a new voice that uses more atmosphere and contrast to give these charging anthems space to develop a menacing aura.
Before war metal became its own hashtag, its ancestors arose from primitive but energetic black metal which crossed over into grindcore and punk territory in rhythm, simplicity, and lack of melody. Deathsiege use fragments of melody to complement their racing riffs, building a sense of anticipation and extending themes to the point where they become more memorable.
Like Blasphemy, this band uses riffs that slam not with a bounce but a funeral cadence at high speed, adding to it the lengthier chromatic riffs that Angelcorpse used to make its songs develop enough recognizable parts to have internal commentary. Here the two styles play off each other, with death metal structuralism and the atmosphere of black metal appearing strategically.
Although only three songs — "Cannibalistic Patricide," "Revocation Massacre," and "Ominous Discolored Fire" — comprise this EP, they give us a good sense of where this band started its journey, a promise both extended and expanded by their full-length album released this year, Unworthy Adversary.
Tags: deathsiege, War Metal