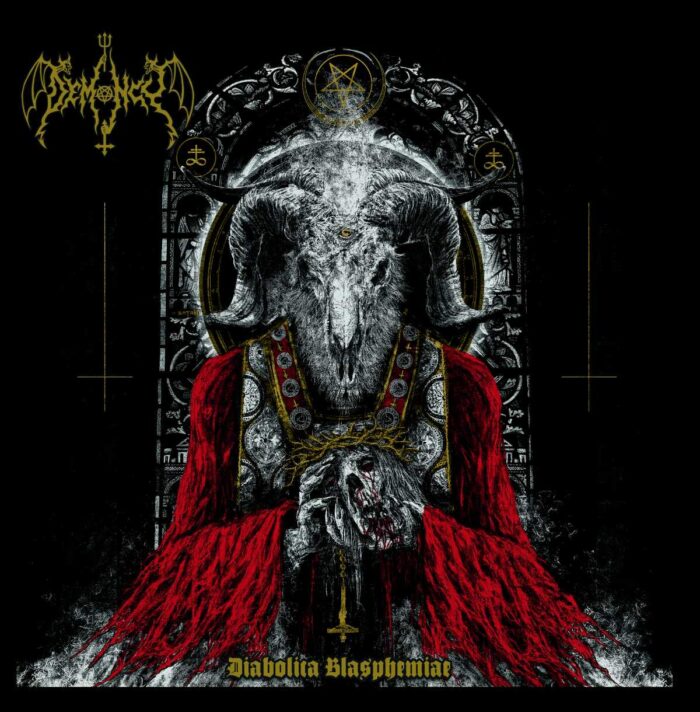 Sneaking out this EP before their next album, Demoncy cover old ground and do so in a way that will please Demoncy fanatics, deliver few surprises, and leave people hungry for more. These three songs follow the Enthroned Is the Night model with streamlining into a more aggressive package.
The Demoncy riff style, similar to that of Incantation and Havohej, consists of an onslaught of fast-changing chords that form a wave motion before running into a contrary rhythm, allowing the band to set up primal forces that give the music a ritualistic nature. Ambient intros enhance the mood.
Here the riffs fit within known patterns, notably Belial and Havohej, and focus more on maintaining a rhythm than a clash of conflicting tendencies, which gives the music a haunted but formless feel. A focus on contemporary levels of aggression makes this a visceral release from a storied band.
Tags: Black Metal, demoncy