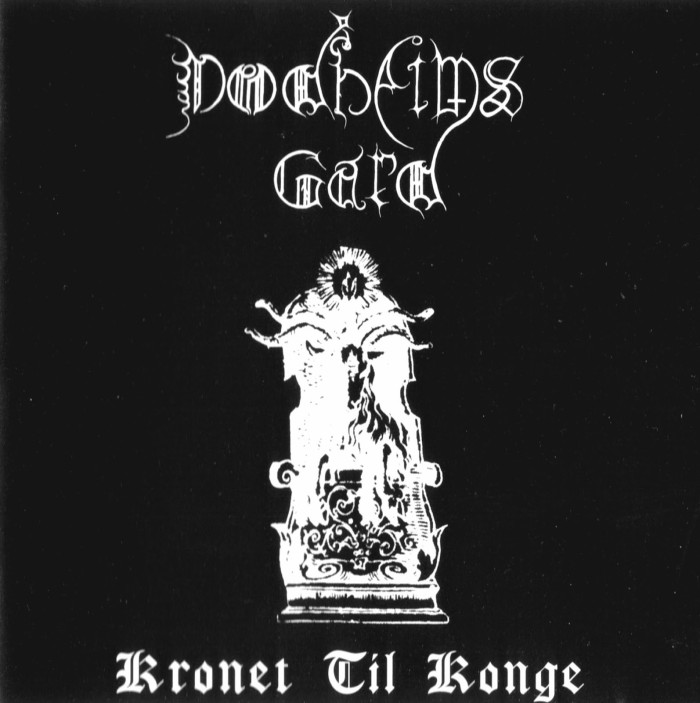 Kronet til Konge shows what happens when a genre overshoots its inertia. Everything labeled "Norwegian black metal" with "that sound" was selling like hotcakes, which is a rare position for metal to find itself in. The fans, labels and magazines howled for more, which is always a sign that the quantity-over-quality groupthink has arrived. This band pasted together a bunch of riffs and called it an album.
The result shows us how important metal songwriting is: it's not just about the riffs. Good metal comes from arranging riffs so they talk to each other to create "heavy" moments which feel like realizations (or provoke them). Normal rock is designed to distract you or get you lost in a sea of bittersweet conflicting emotions. Metal builds up illusions and tears them down, then inverts the whole structure to show you a hidden truth. This is the mythological nature of metal.
Dodheimsgard are talented musicians. They have about one good riff idea per song, and are musically adept enough to cook up the other riffs and bits necessary to tie it together into a song, but these are addressing the riff itself and not some underlying topic or feeling for the song. As a result, these songs feel random and convey nothing, although it's hard to come to this conclusion when caught in a quality riff. But the sum has to be more than the total of its parts and that leap to greatness is not made here.
Tags: 1995, Black Metal, dodheismgard, Norwegian Black Metal